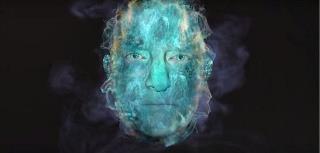 Shakespeare in the 21st Century
400 years since Shakespeare's death and an array of events worldwide pay tribute this year to the poet and playwright who continues to remain au courant.

To commemorate 400 years since the death of William Shakespeare, the greatest writer in the English language and the world's pre-eminent dramatist, the Royal Shakespeare Company (RSC) has entered into a unique partnership with Intel and Imaginarium Studios, leaders in the field of motion capture technology, to create the most technologically advanced production ever staged. The Tempest, directed by Artistic Director Gregory Doran, will premiere on November 8, 2016 in Shakespeare's home town Stratford-upon-Avon, with Simon Russel Beale returning to the company after a gap of 20 years to play Prospero.
Prospero, robbed of his position, power and wealth, has been left in isolation on a distant island. "But this no ordinary man, and this no ordinary island. Prospero is a magician, able to control the very elements and bend nature to his will. When a sail appears on the horizon, he reaches out across the ocean to the ship that carries the men who wronged him. Creating a vast magical storm, he wrecks the ship and washes his enemies upon the shore. When they wake, they find themselves lost on a fantastical island where nothing is as it seems."
In this reimagined production of the play, theatergoers will be "immersed" in the spectacle, rather than participate as viewers from a distance. Digital avatar, which will be both on stage and throughout the theater, will interact with "normal" actors in real time. Simultaneously, and through the use of this very technology, impossible feats for the theater will be achieved, such as the disappearance of things or the appearance of creatures from nowhere.
To read more in English, go to: https://www.rsc.org.uk/the-tempest/


To read more in Greek, go to: http://www.tovima.gr/culture/article/?aid=834574 to view a copy of the article printed in the insert "To Vima Culture" in the Sunday, October 9, 2016 edition of the newspaper "To Vima."