Our Achievements (2019 - 2020)
97% Admissions Success to Greek Universities
97% admissions success to Greek universities, including some of the most recognized, such as the Law School of the University of Athens, the National Technical University of Athens, the Medical School of the University of Athens, and more.
99% Admissions Success to elite Universities abroad
99% admissions success to top-tier universities abroad, such as Yale, Stanford, Brown, Columbia, Boston University, New York University, UPenn, Northwestern, Dartmouth, Bocconi, Cambridge, LSE, UCL, Imperial, Bristol, Kent, Reading, Southampton, and more.

Entrepreneurial School 2019
Junior Achievement Europe (jaeurope.org) recognized our school as "Entrepreneurial School" 2019. The selection was made from among 32 schools across Europe.

Awards from Junior Achievement Europe
Our School, our students, and teachers were awarded the Junior Achievement Greece, Excellence in ΙΤ Award, as well as the Student Virtual Business Award by Junior Achievement Europe for our School's outstanding implementation of the program.

Participation in the 27th Balkan Olympiad in Informatics
Membership in the Greek National Team that competed in the 27th Balkan Olympiad in Informatics, held at our School's premises this past September. Teams from 13 countries took part.

Triumphs in Debate Tournaments
College students placed 1st and 4th respectively in the team and individual events of the Spring Deree Invitational 2020.

Distinctions in Art Competitions
Distinctions in the Shankar "On-the-Spot" Drawing and Painting Competition, organized by the Embassy of India in Greece, and the Painting Contest, organized by the Marianna V. Vardinoyannis Foundation and the Children's Gallery of Greece.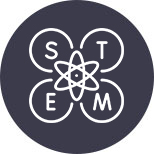 Distinction in International Computational Skills Competition
College student placed 3rd in the 2019-2020 international Beaver-Bebras Challenge on informatics and computational thinking, competing amongst 1727 high school sophomores and juniors.

Distinctions in Mathematics Competitions
2nd place in the 37th Mathematics Olympiad "Archimedes" / 1st, 2nd and 3rd prizes in various categories of the 8th Mathematics Competition "Euclides," organized by the Hellenic Mathematical Society.