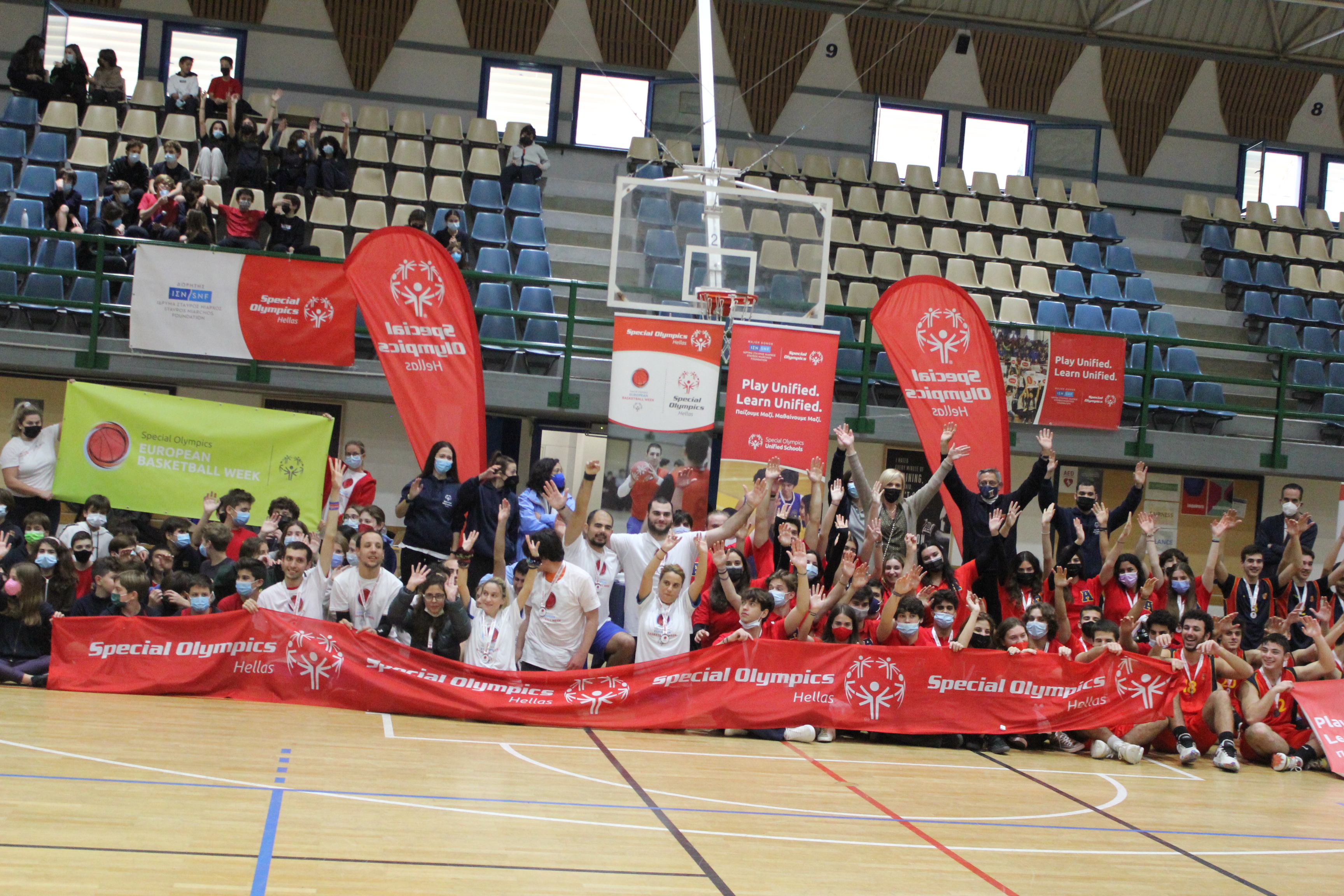 18th European Special Olympics Basketball Week
Dec 6, 2021
On Friday, December 3, 2021, Special Olympics Hellas in collaboration with the Department of Physical Education of the Hellenic-American Educational Foundation organized 3x3 Unified basketball games, of mixed teams, at the Angelicousseio Gymnasium and Chandreion Athletic Center in Psychico.
The event was organized during the 18th European Special Olympics Basketball Week with the participation of athletes from the Special Olympics Hellas sections of Ag. Dimitrios, Nikaia and Grava and Athens College and Psychico College High Schools. These basketball games are part of the "Play Unified:Learn Unified" educational program, which is approved by the Greek Ministry of Education.
President of Special Olympics Hellas Ambassador Dionysios Kodellas, National Director of Special Olympics Hellas Ms. Artemis Vasilikopoulou, Ms. Aikaterini Potamianou and Athens College President Professor Costas Synolakis '75 honored us with their presence.
An extensive reference to the contribution of recently deceased Andreas Potamianos x52 was made at the start of the event and a moment of silence was observed in his memory. For many decades Andreas Potamianos served as President of Special Olympics and member of the Hellenic-American Educational Foundation.
Volunteer members of the Athens College "A" Association played a key role for the organization of this event.
The program was watched by Athens College and Psychico College Junior High School students.
Health protocols were strictly observed for this event and all participants were tested for COVID-19 before the games.