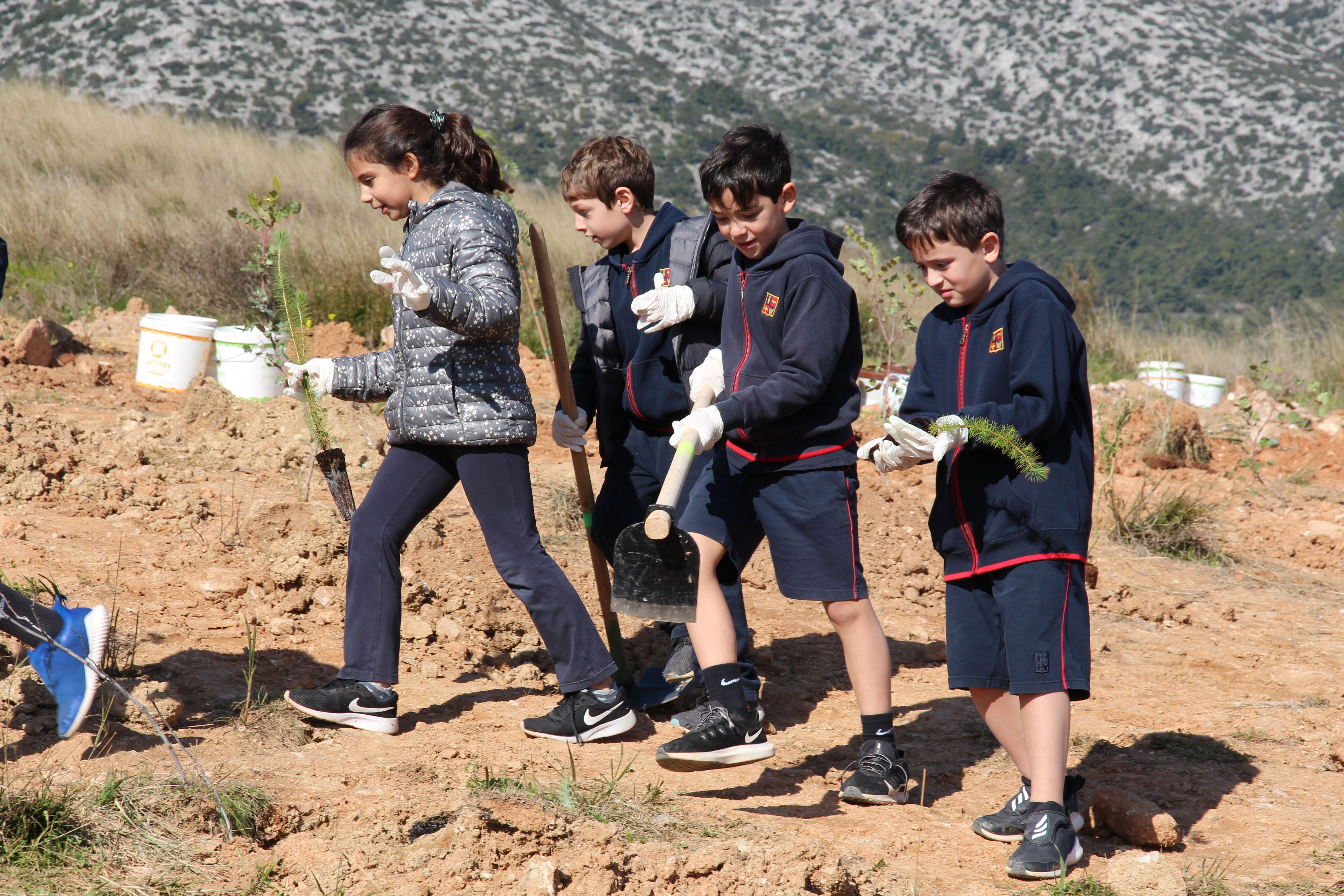 Tree Planting in Mt. Hymettus
Feb 27, 2020
On Monday, February 24, the College's Elementary Schools, in collaboration with the Municipality of Paiania and SPAY (Hymettus Conservation and Development Association), planted 1,000 seedlings in the site of the old Paiania landfill which officially closed on December 13, 2007 and is being restored as a new urban green space.
Our young students' actions represented an attempt to contribute to environmental protection in a significant way and to create a habitat for improved environmental conditions in the area (reduced air pollutants, reduced ambient temperatures, better retention of rainwater).
The activity was within the context of the College's dedication this academic year to environmental protection and pro-active ecological awareness.