Fostering Respect within the School Environment- Grade 4 Athens College Elementary School
Feb 23, 2023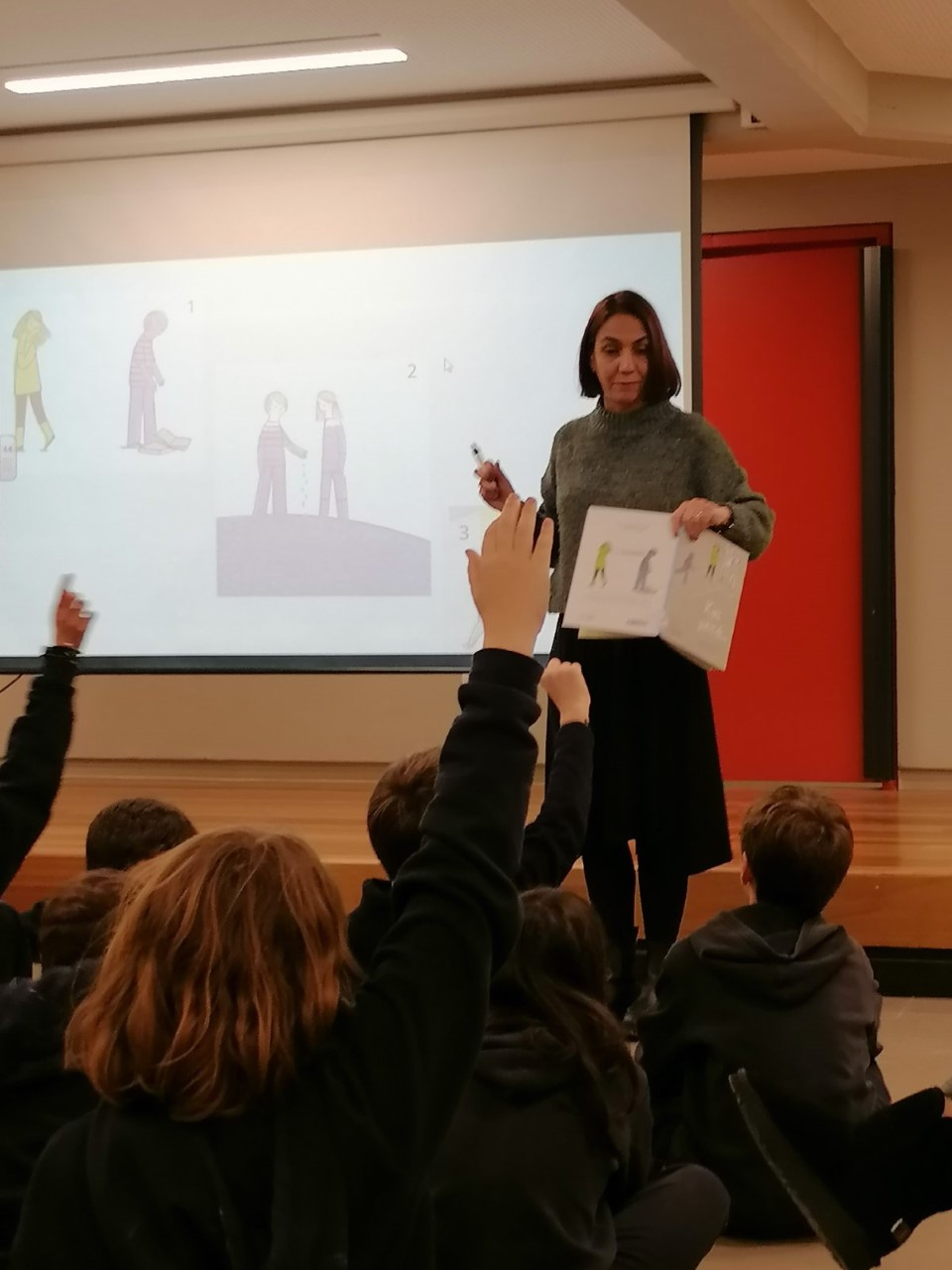 Athens College Grade 4 students attended a presentation based on the book "What Happens Next..." carried out by Ms. Anna Maria Vlassi and Ms. Marianna Vlassi, educational program organizers and owners of "Vlassis" publications.
The presentation was organized by the School Library aiming to inform students on the issue of bullying, diversity, and the fostering of respect within the school environment.
After having read the book, students actively participated in the presentation, identifying feisty B. as the bully and the anonymous protagonist as the victim. They identified and explained the emotions of the protagonists, noting the similarities between the two heroes and the importance of sharing the challenges one experiences with one's family and other important adults, such as teachers. During the presentation, students thought that both the protagonists of the story, bully and victim, need help and support, and discussed different ways that could help resolve conflicts and deal with problematic situations.