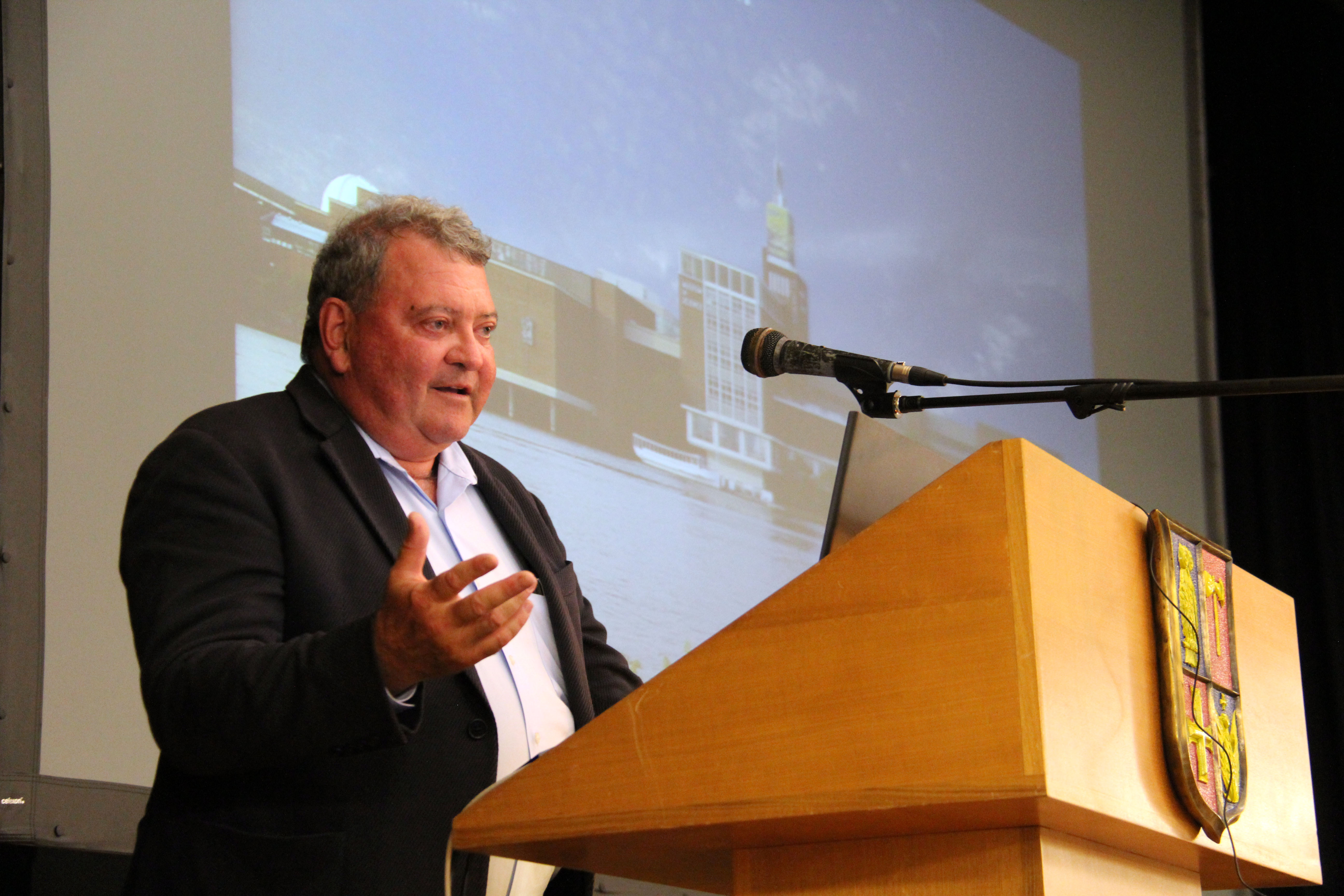 Dr. Ioannis Miaoulis's visit to Athens College
Sep 29, 2022
On Tuesday and Wednesday September 27-28 2022, alum Dr. Ioannis N. Miaoulis '80, President of Roger Williams University visited Athens College, toured its facilities, spoke with students and teachers and discussed about future collaborations with the School.
During his two-day visit, Dr. Miaoulis gave a lecture at the Choremi Theater entitled: "Teaching and Learning Science: We've got it all wrong!". This was the first of a series of open lectures organized by our School for academic year 2022-2023, and was attended by many alumni, parents, teachers and members of the School Direction and Administration.

Dr. Ioannis N. Miaoulis '80, spoke to Grade 9 students at the College Theater, sharing moments from his student years and from the course of his life, his studies in the United States and his career.
Dr. Miaoulis and Vice-President of Roger Williams Admissions Ms. Amy Tiberio spoke to High School students who are interested in studying in the US. This informative session was coordinated by the School's University Applications Counseling Office.
Dr. Miaoulis spoke to "J.M Carras" Kindergarten and Elementary School teachers about STEM (Science, Technology, Engineering, Mathematics). Note that our Kindergarten, which already implements STEM in its curriculum, is in collaboration with the Boston Museum of Science, where Dr. Miaoulis has served as President for many years.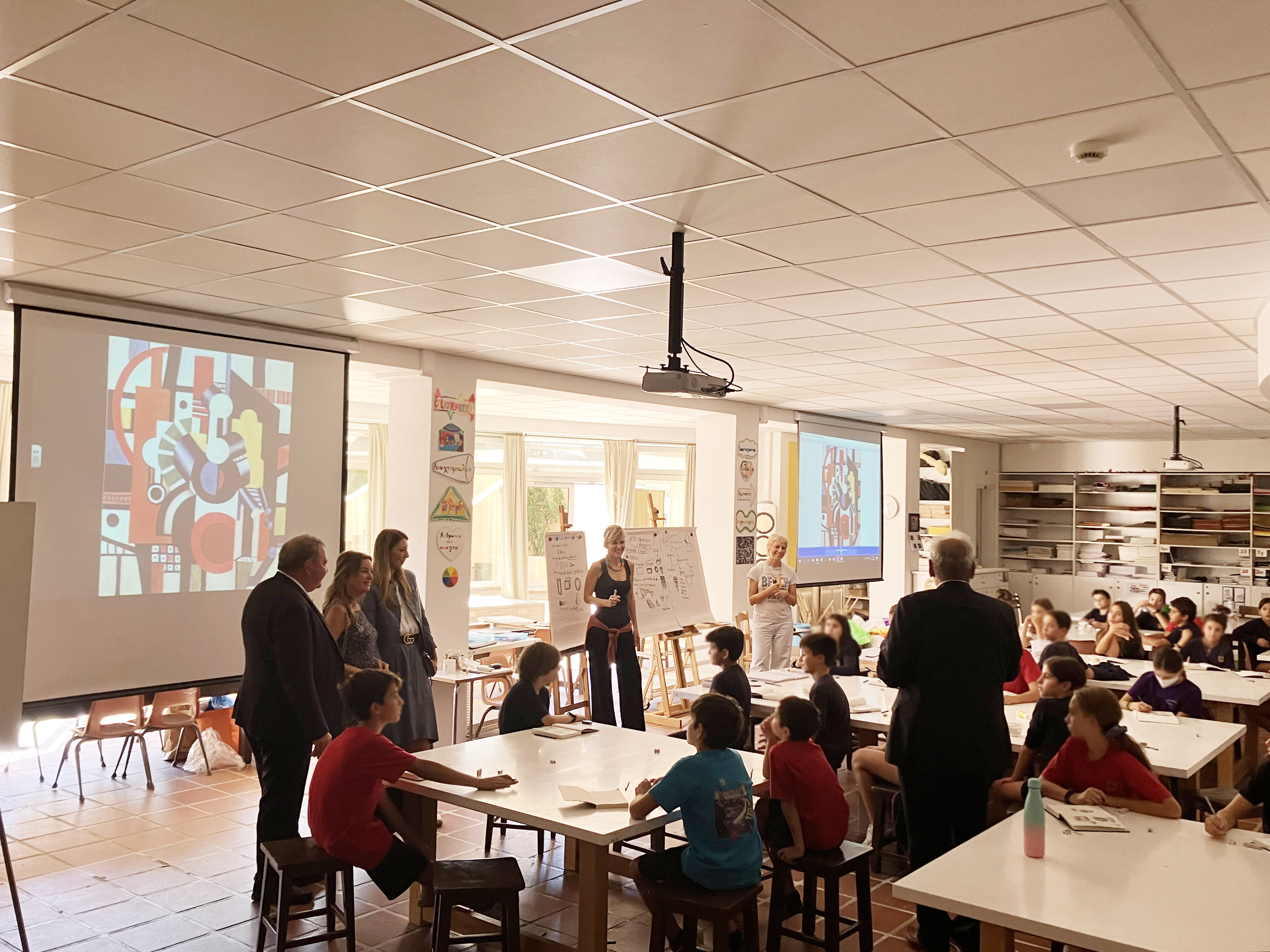 On Wednesday, September 28, Athens College President Professor Costas Synolakis '75 hosted a dinner at his residence in honor of Dr. Ioannis Miaoulis. Invited were alumni of the Class of 1980 and Tufts University.
Watch here our exclusive interview with Dr Ioannis Miaoulis.
About Dr. Ioannis N. Miaoulis
He attended Athens College and was a boarder for a few years, before graduating in 1980. He holds three degrees from Tufts University (Bachelor in Mechanical Engineering, Masters in Economics, PhD in Mechanical Engineering) and a Masters degree in Mechanical Engineering from the Massachusetts Institute of Technology (MIT). He is a pioneer in STEM (Science, Technology, Engineering, Mathematics) and has designed introductory educational courses for Engineering and Technology, which are implemented in many different schools and institutions around the world.
From 2003 to 2019, he took on as President of the Boston Science Museum. He assumed his position, after a career of many years at Tufts University, where he was a Professor of Mechanical Engineering, and was appointed Dean of the School of Engineering and Dean of the Graduate School of Arts and Sciences. In 2019, he was appointed President of Roger Williams University.
During his career, he has received many honors and awards and has published more than 100 research articles.