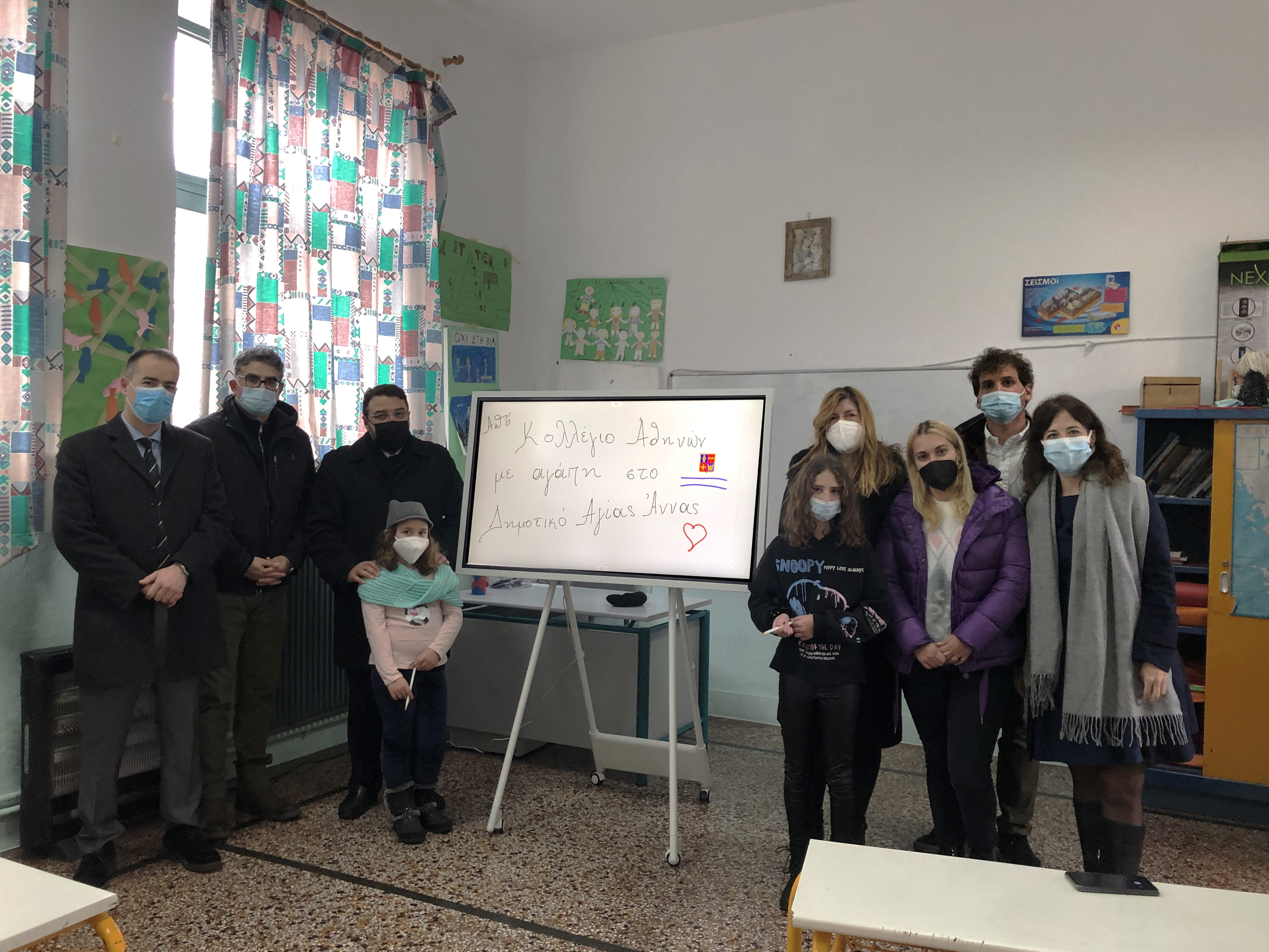 Athens College's mission to North Evia
Dec 17, 2021
On Tuesday, December 14, 2021, Athens College visited fire-afflicted schools in North Evia to deliver technological, athletic and school equipment, collected by the Athens College Student Communities. The Principal of Agia Anna's Elementary School Mrs. Maria Dimou welcomed with joy the Athens College teachers and administration. Athens College was represented by the Director of Social Welfare and Diversity Mr. Chrysostomos Symeonides and his associate Ms. Lenia Pasalidou, the teacher-counselors of Athens College and Psychico College High School Student Councils Mr. Nikos Kollias and Mr. Alexandros Spyroglou and the School's Crisis Manager Mr. Vasilis Skanavis.
During their stay at Agia Anna Elementary School, members of the Athens College mission connected virtually with students from both Athens College Elementary Schools, giving them the opportunity to communicate, exchange wishes, sing Christmas carols and solve two riddles with students from Agia Anna. In that way, students collaborated essentially amongst them.
During this visit to North Evia, our School's mission also traveled to Istiaia, where a conference with government and regional officials was held at the local High School for the reconstruction of parts of North Evia, struck by fire last summer.