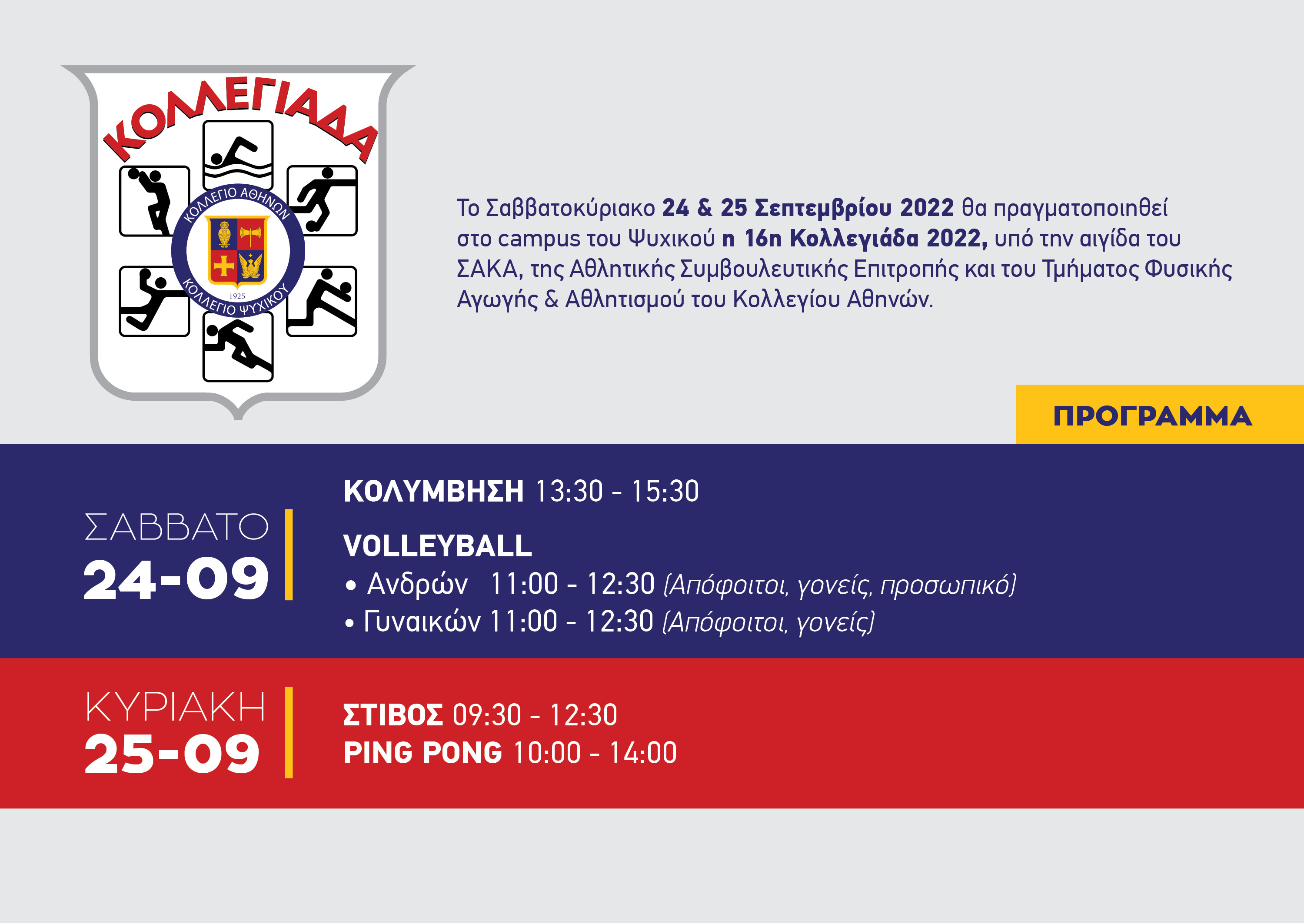 Kollegiada 2022
Sep 9, 2022
The 16th "Kollegiada 2022" will take place on Saturday 24 and Sunday 25 September 2022 at the Athens College athletic facilities on the Psychico campus.
The event includes track and field races, swimming, a ping-pong tournament and team sports (Volleyball).
It is open to alumni, parents, and staff (not students) and aims to promote fair play and lifelong exercise.
Those interested can submit the online registration form until Thursday, September 21 2022.
To view the program of the event as well as the gifts for the lottery on Sunday, September 25 click here.