Lecture on Reunification of the Parthenon Sculptures at the College
Nov 12, 2019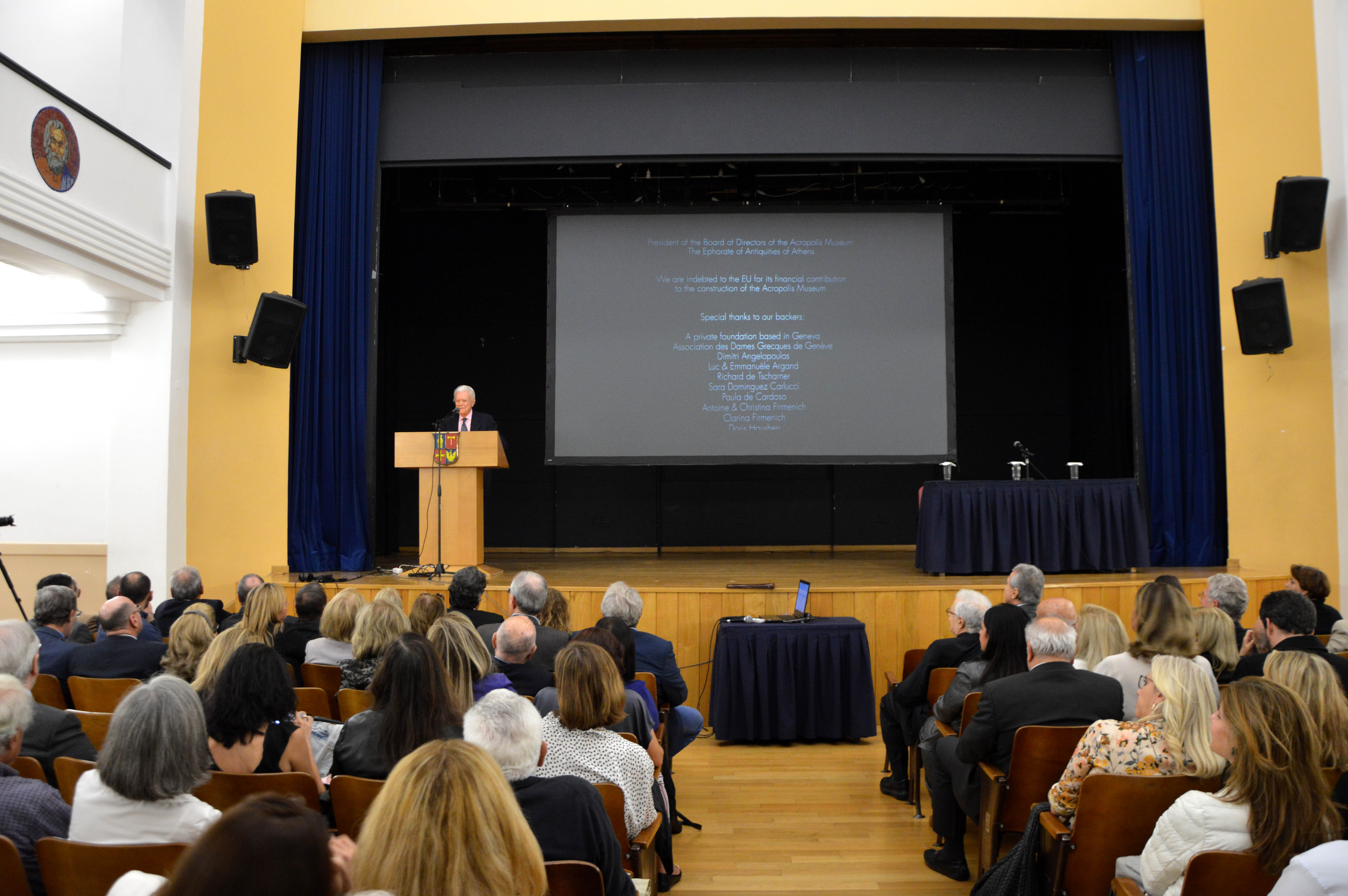 The lecture was given by the President of the Swiss Committee for the Reunification of the Parthenon Marbles (Sculptures) and Professor Emeritus of the University of Geneva, Dr. Dusan Sidjanski, on Tuesday, November 12, 2019, in Choremi Auditorium, was a particularly important event. It was preceded by the screening of a short film, "Yearning for Aegean Light," directed by Gary Grenier and commissioned by the Committee as part of their campaign to reunify the marbles. The screening was followed by Prof. Sidjanski's lecture titled "Reunification of the Parthenon Marbles: A Gift to International Youth." The event was co-organized by the School and the Athens College-Psychico College Alumni Association (SAKA).
College President, Mr. Richard Jackson, and President of the Board of Directors of SAKA, Mr. Konstantinos Papadiamantis, gave welcoming speeches. A discussion moderated by Dr. Fotis Mperis AL'69 followed.
A day earlier, Professor Sidjanski had spoken to our school's high school students about the crucial matter of reunifying the Parthenon Marbles.