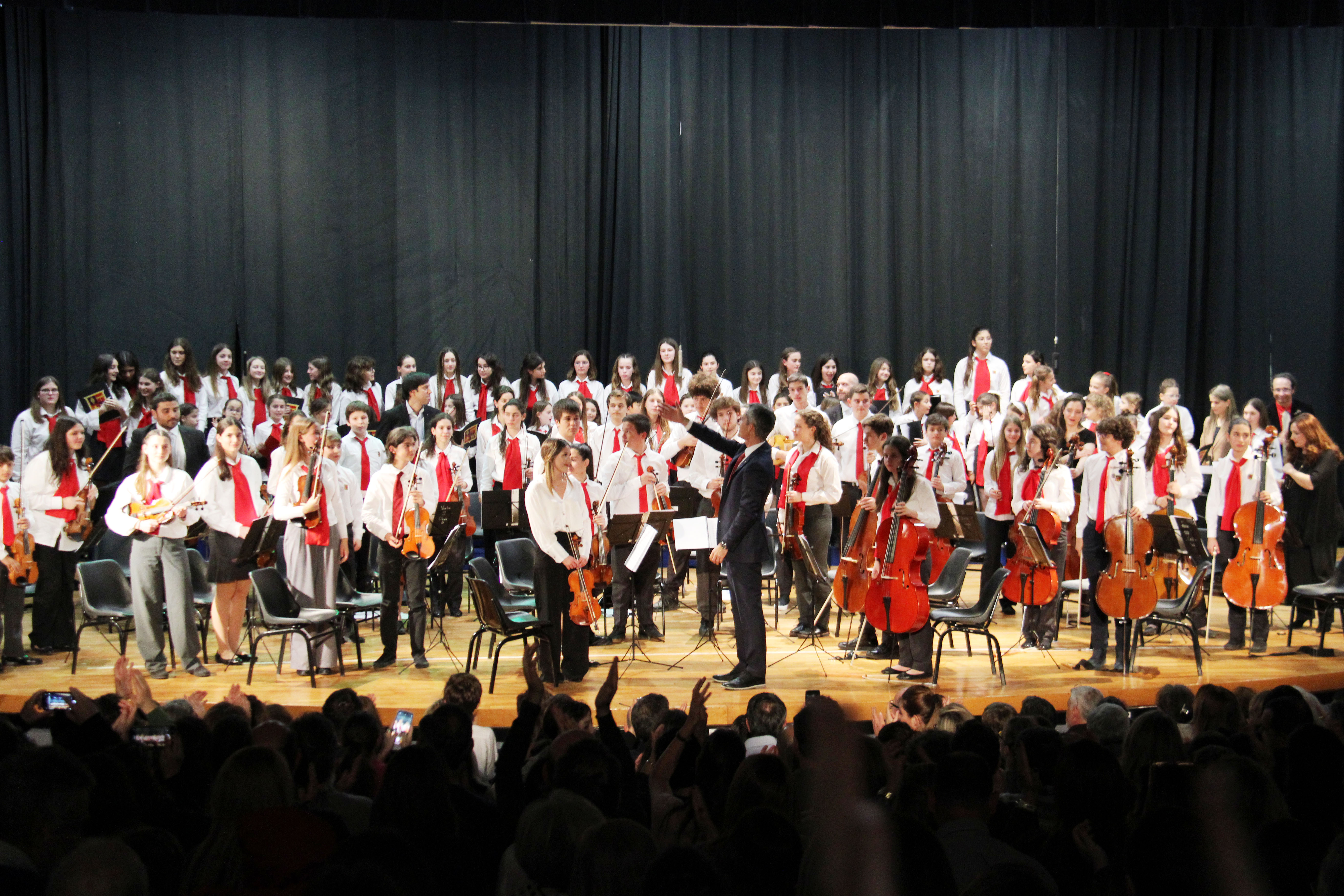 Spring Concert 2023
Mar 22, 2023
On Saturday, March 18, 2023 the Athens College Spring Concert was held at the Latseion Theater in Kantza. More than 150 students and teachers from 6 of our School's musical ensembles performed on stage, with hundreds of Athens College community members in attendance.
Opening remarks were given by Athens College President Professor Costas Synolakis '75 and Interschool Head of the Music Department Stefanos Tsokakis.
The concert was dedicated to our School's dear Music teacher and alumnus Marcos Dragoumis '53.
Natalia and Philippos Dragoumis spoke a few words about their father.
View the full program of the concert here (in Greek)
Music Teachers: Eleytheria Vorria, Maria Komisopoulou, Anna Laki, Nikolai Manolikakis, Dimitris Papagiannakis, Tasos Peppas, Despina Bogdani-Sogioul, Stefanos Tsokakis