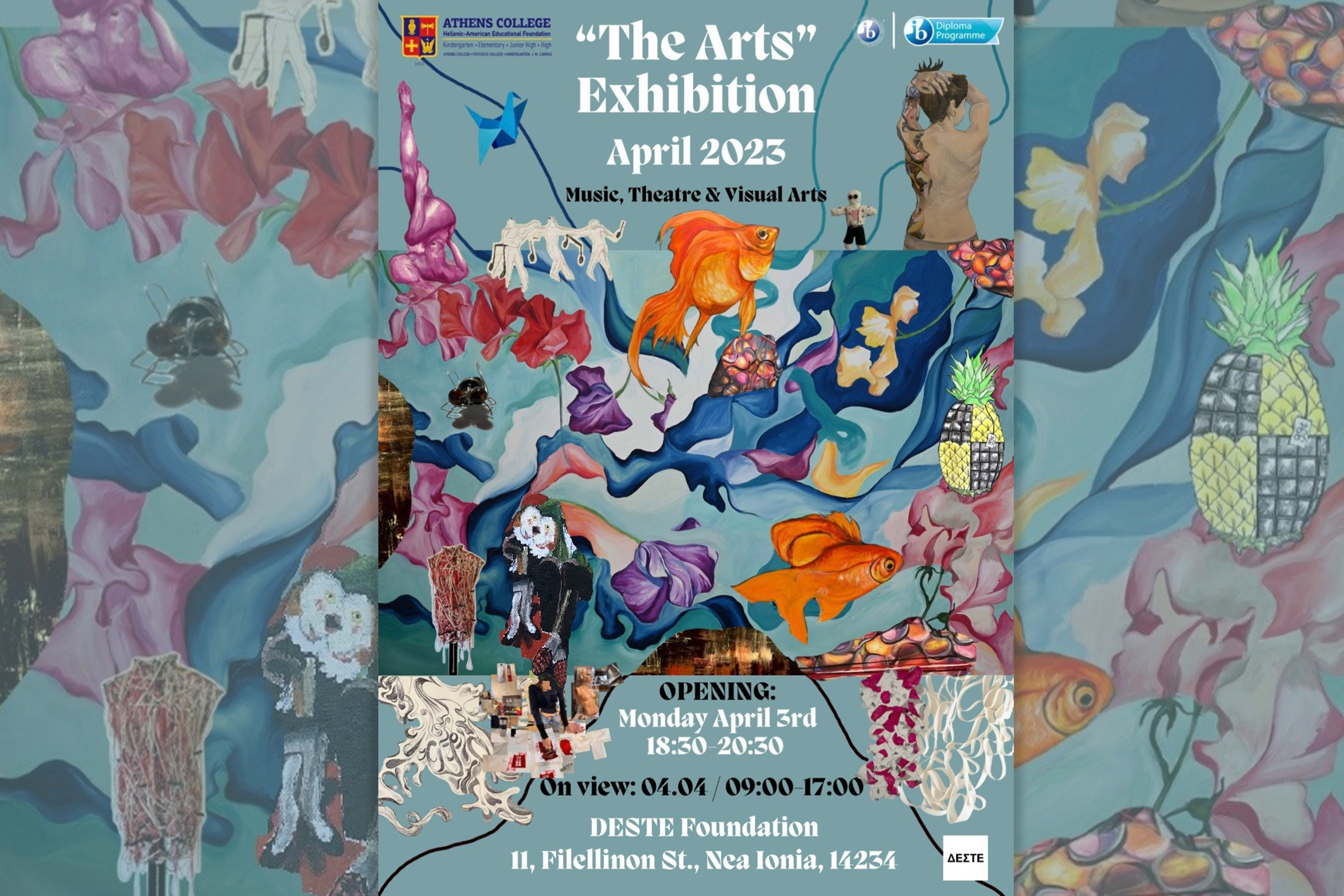 IB DP The Arts Exhibition 2023
Apr 10, 2023
The opening of the International Baccalaureate Diploma Programme annual Arts Exhibition took place on Monday, April 3, 2023 at DESTE Foundation in Nea Ionia.
The exhibition is an annual event held by IB DP seniors taking Art courses, i.e. Visual Arts, Music, and Theater. Students showcase their work, which reflects their personal perspective of the contemporary world. The exhibition included separate exhibitions by each student, which were curated by the students themselves.
Guests were welcomed by the IB DP Coordinator, Mr. A. Apostolou, and the IB DP Arts Subject Group Coordinator and teacher of Fine Arts and Film, Ms. V. Karvouni.
The opening of the event was signaled by a performance by the College Symphony Orchestra, with Mr. D. Papagiannakis as their conductor. Our Music students along with professional musicians presented live the musical compositions prepared for the Music subject.
Athens College President Professor Costas Synolakis '75 closed the opening of the event, who spoke about the emphasis on the Arts given by our School over time.