World Day of Sport for Development and Peace
Apr 6, 2023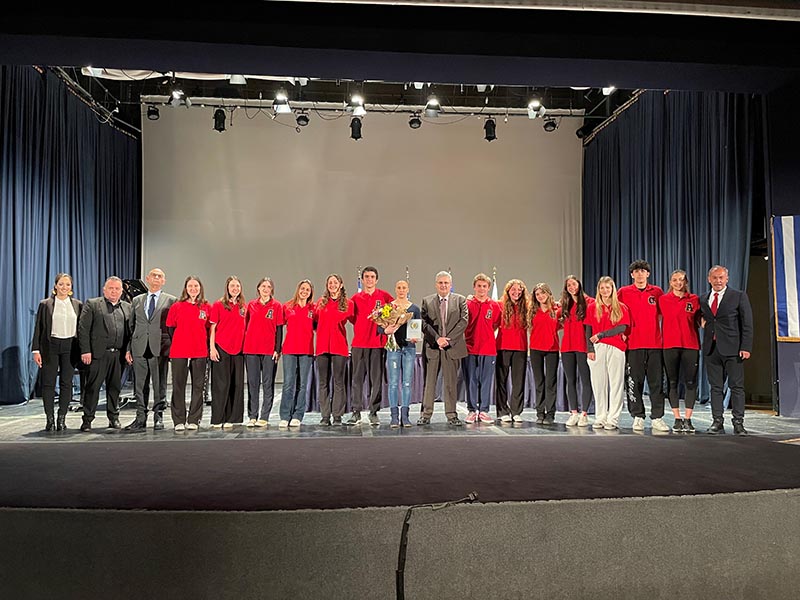 Athens College and Psychico College Junior High and High School students participated in a celebration held on Thursday, 6 April, 2023 at the Theater on the occasion of the anniversary of the opening of the first modern Olympic Games on April 6, 1896, and as part of the celebration of the "World Day of Sport for Development and Peace".
The Department of Physical Education and the "A" Association dedicated the event to the values of Olympism.
The keynote speakers of the event were Ms. Anna Ntountounaki, European Swimming Champion, and Ms. Nikol Kyriakopoulou, Olympic Champion and Pole Vault Champion.
The Olympic Anthem was performed by Ms. Filothei Moriki, Vocal Teacher of the Athens College Conservatory, while Mr. Stefanos Tsokakis, Interschool Music Coordinator, accompanied her on the piano.
The members of the "A" Association presented the Athletic History of Athens College and discussed the values of Olympism.
The event was coordinated by Mr. Iordanis Papadopoulos, Mr. Vasilis Moschos and members of the "A" Association.
"A" Association members: S. Voudouri, S. Dimopoulos, A.Μ. Ivits, D. Kalofolias, Αg. Karagiannidou, A. Kottaridis, I. Mavrou, N.Nikoli, A. Peponi, N. Piovan, E. Rodopoulou, Ag. Smyrniou, G. Spyrou, N. Stroggyli, Z. Tzanetou, Αn. Chatzopoulos