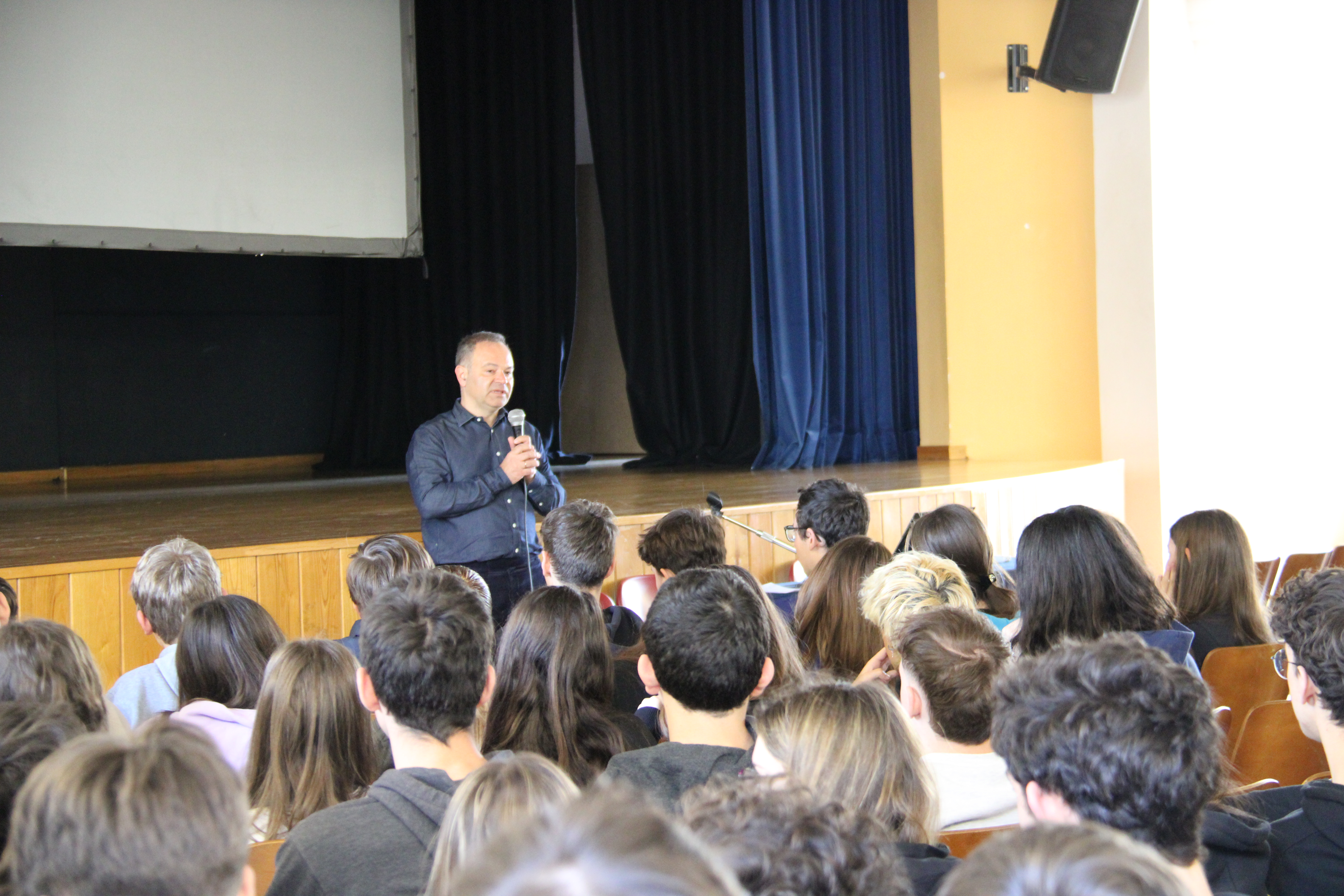 Marcos Veremis' lecture to High School Students
Mar 29, 2023
On Monday, March 20, 2023, alumnus Marcos Veremis '91, co-founder and Chairman of the Board of Upstream, spoke to Athens College and Psychico College High School students, within the framework of the "Students and Alumni discussions", organized by the Direction of Welfare and Diversity in collaboration with the Communications Department.
He spoke to our students about his student years at Athens College and the moments which defined his future career path, and answered all of their questions.
About Marcos Veremis
He graduated from Athens College in 1991. He holds a BA from the University of Warwick and an MPhil from Oxford University.
He started his career in 1996, as a marketing strategist with Omnicom, WPP and IPG, where he developed global communication strategies for brands such as Nestlé, SmithKline Beecham, Johnson & Johnson, and Sony Electronics.
In 2002, he co-founded Upstream, which has evolved into a leading global technology company within the field of mobile commerce, conducting business in over 45 markets. He served as Upstream 's CEO until June 2017, and today is its Chairman of the Board, whilst also a partner at BigPi Venture Capital.
He is also an active angel investor and member of the Board in technology companies such as Persado, Workable, Softone, Hellas Direct and Softmotive (acquired by Microsoft).
In parallel, he is the Chairman of SEN/Junior Achievement Greece, Chairman of SEV's (Hellenic Federation of Enterprises) Innovation Committee, and member of SEV's Board, of the Foundation for Economic and Industrial Research (ΙΟΒΕ), of Endeavor and of the research and policy institute diaNEOsis. In 2013 he received the EY Greek "Entrepreneur of the Year" award.