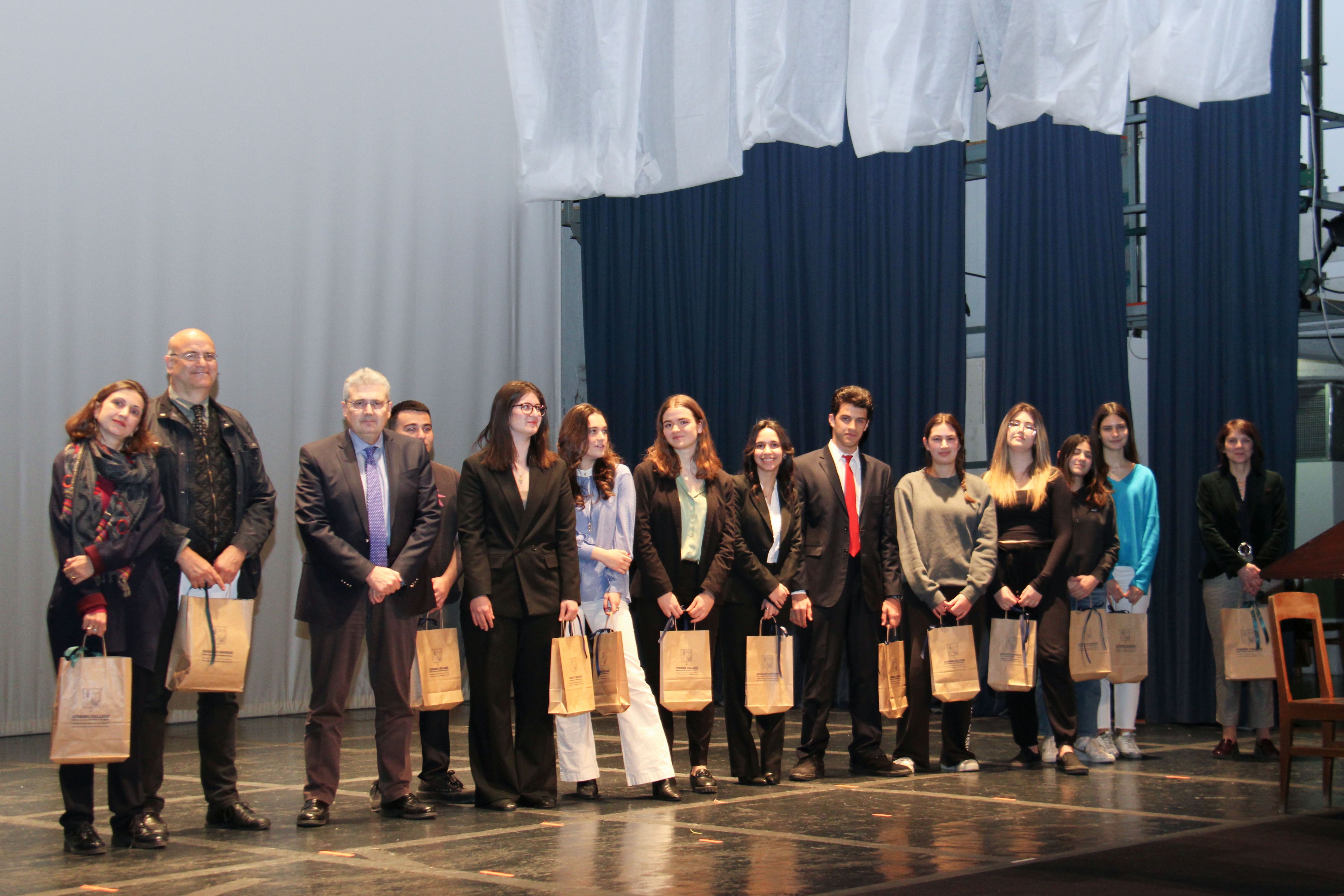 Athens College "Howland" Oratory Competition
Mar 30, 2023
On Wednesday, March 29 2023 the final round of the Athens College "Howland" Oratory Competition open to High School seniors was held at the Athens College Theater. Winner of academic year 2022-2023 HOWLAND Prize is Anna Stathopoulou.
The Greek panel of judges was comprised of: Ms. Lena Korma, Historian-Researcher and Administrative Advisor to the Foundation of Education and European Culture, Ms. Ioanna Savvinidou, Philologist, High School Director – Greek Section of Hellenic-French School "Eugene Delacroix", and publisher, and Mr. Tassos Sakellaropoulos, Professor of History at the University of Crete and Head of History Archives at the Benaki Museum.
Students who qualified in the final round of the Competition were:
Anastasopoulou Kimona Efstathia
Rokka Maria Karolina
Stathopoulou Anna
Tsirogianni Ioanna Vasiliki
Tsomokos Aris Panagiotis
Students who qualified in the semi-finals were:
Visvikis Panagiotis
Barkouzou Alexandra Evangelia
Bouka Eleni Theocharis
Sgouta Evangelia
Chatziorfanou Eyfrosyni
Warm congratulations to all our students!