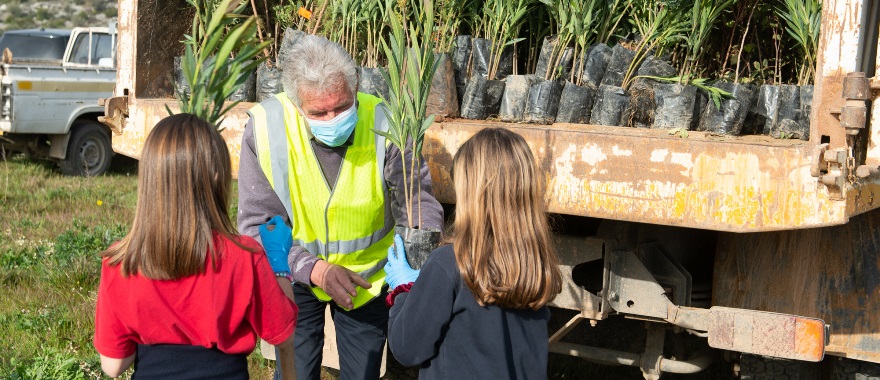 Psychico College Elementary School students participate in a volunteer tree planting initiative on Hymettus
Apr 5, 2022
Guided by the commitment to environmental protection, and the College's longstanding tradition in ecological initiatives, Psychico College Elementary School students participated in a volunteer tree planting initiative on Wednesday, March 30, 2022 at the foothills of Hymettus. The aim was the reforestation of the area, and the creation of a new green "breathing" space.
More specifically, students from Athens College and Psychico College Elementaries, in collaboration with SPAY (Union for the Protection and Development of Hymettus), the Paiania Municipality and the Volunteer Forest Protection & Firefighting Team of Paiania, successfully planted 1.000 saplings, to support the broader reforestation goals that were set 2 years ago for this area.
The initiative was launched by the Mayor of Paiania, Mr. Isidoros Madis, and the Director of the Psychico College Elementary School, Mr. Dimitris Siamopoulos. Representatives of SPAY explained to students the correct procedure and methodology that must be followed in order for the tree planting to happen correctly, as well as the care that is needed by the saplings during the year.
Volunteering and environmental initiatives help our students to feel as active members of the community, to learn to act with love and respect for their fellow human beings and the society as a whole, to recognize and utilize their personal and social skills, to cooperate and function effectively as a team, and to understand how important it is to make a positive contribution to the environment we live in order to improve our way of life.
Congratulations to our students from our School's Grades 1, 2 and 3!