Panhellenic Symposium for Educators "Out of Eden Learn"
Jun 22, 2021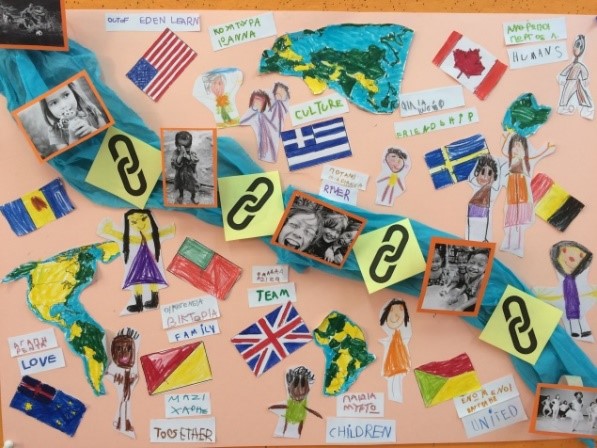 Athens College in collaboration with The Out of Eden Learn team at Project Zero at the Harvard Graduate School of Education organized the Panhellenic Symposium for Educators: "Slowing down, sharing stories, making connections: Enriching teaching and learning through Out of Eden Learn" on June 17-18, 2021, 5-8 pm.
Out of Eden Learn (OOEL) is an online learning community and research initiative from Project Zero at the Harvard Graduate School of Education. Since the early days of OOEL, educators in Greece have actively participated in the project. Over the past year, in conjunction with the 21st Skills Lab Initiative of the Ministry of Education, educators across many different contexts in Greece have participated in OOEL.
OOEL's core learning philosophy invites young people to slow down to carefully observe the world and listen attentively to others, exchange stories and perspectives, and make connections between their own lives and bigger human stories. The project offers a variety of curricula and tools to support these learning goals.
On the 17th and 18th of June, we explored OOEL pedagogies and practices with Project Zero researchers: Liz Dawes Duraisingh, Carrie James, Shari Tishman, Sarah Sheya, Christina Smiraglia, and Madison Sorel. The conference also included interactive workshops facilitated by Greek teachers who have applied OOEL practices across grade levels and content areas. Symposium participants were invited to attend a virtual exhibition highlighting classroom practices from educators who have been participating in Out of Eden Learn.
This Symposium was supported by The Germanacos Foundation.
For more information and the program click here.