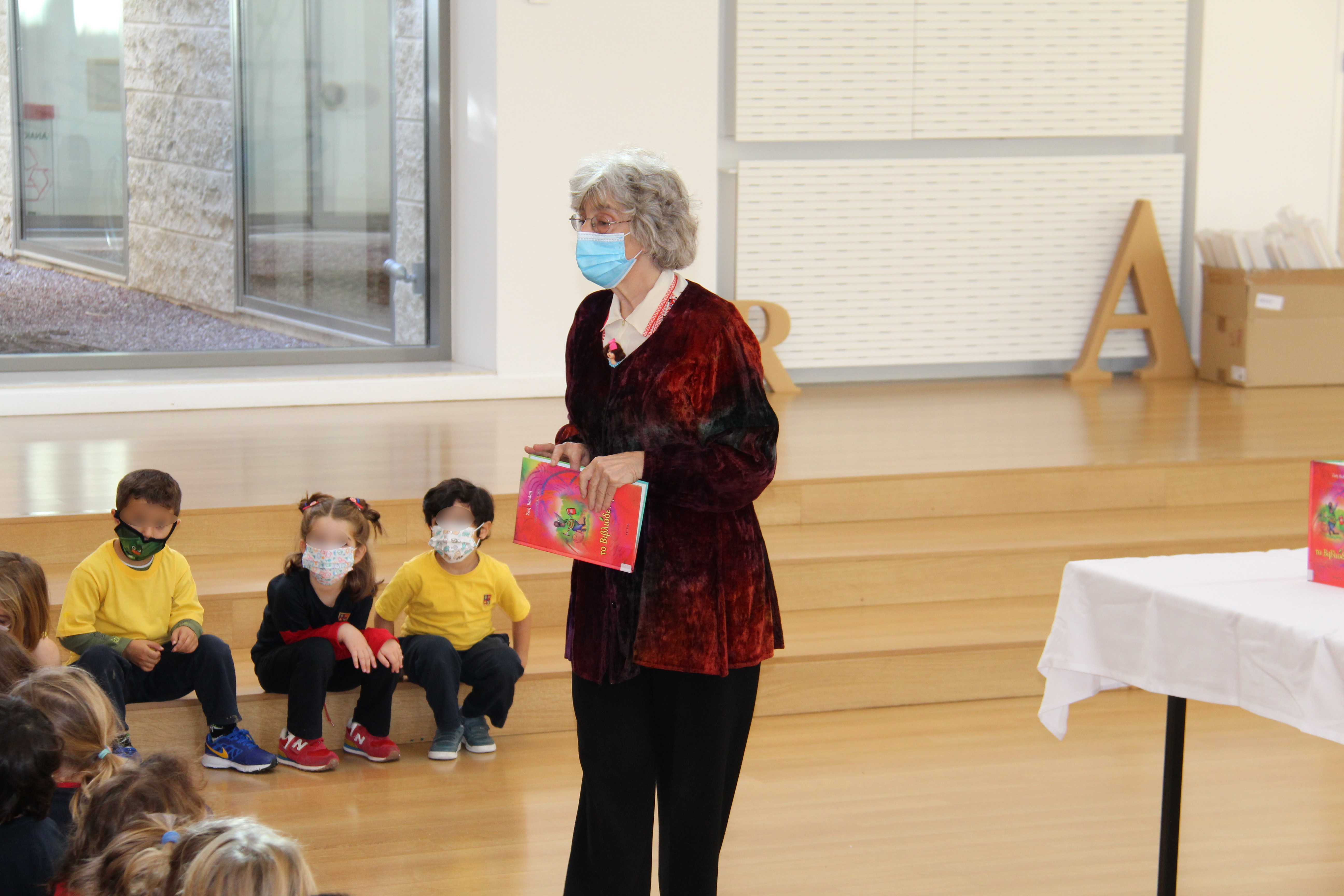 Guest Speaker of the Month - Author
Nov 10, 2021
As part of the Kindergarten educational program titled "Guest Speaker of the Month", Ms. Zoe Valasi, an author, visited the Dolphin, Red Mullet and Snapper classes on Wednesday, November 3rd.
The students had the opportunity to learn about the profession of the author and the process followed, in order to, write and publish a book. Ms. Valasi responded to students' questions regarding her occupation, read an excerpt from her book titled The Book Tree, and played rhyming games with the students.
Upon completion of the program, the students hang the stories they created on a real "Book Tree" offered to them as a gift by Ms. Valasi.
We warmly thank her!