Psychico College Elementary School 1st Grade End of Year Celebration - Performance
Jul 15, 2021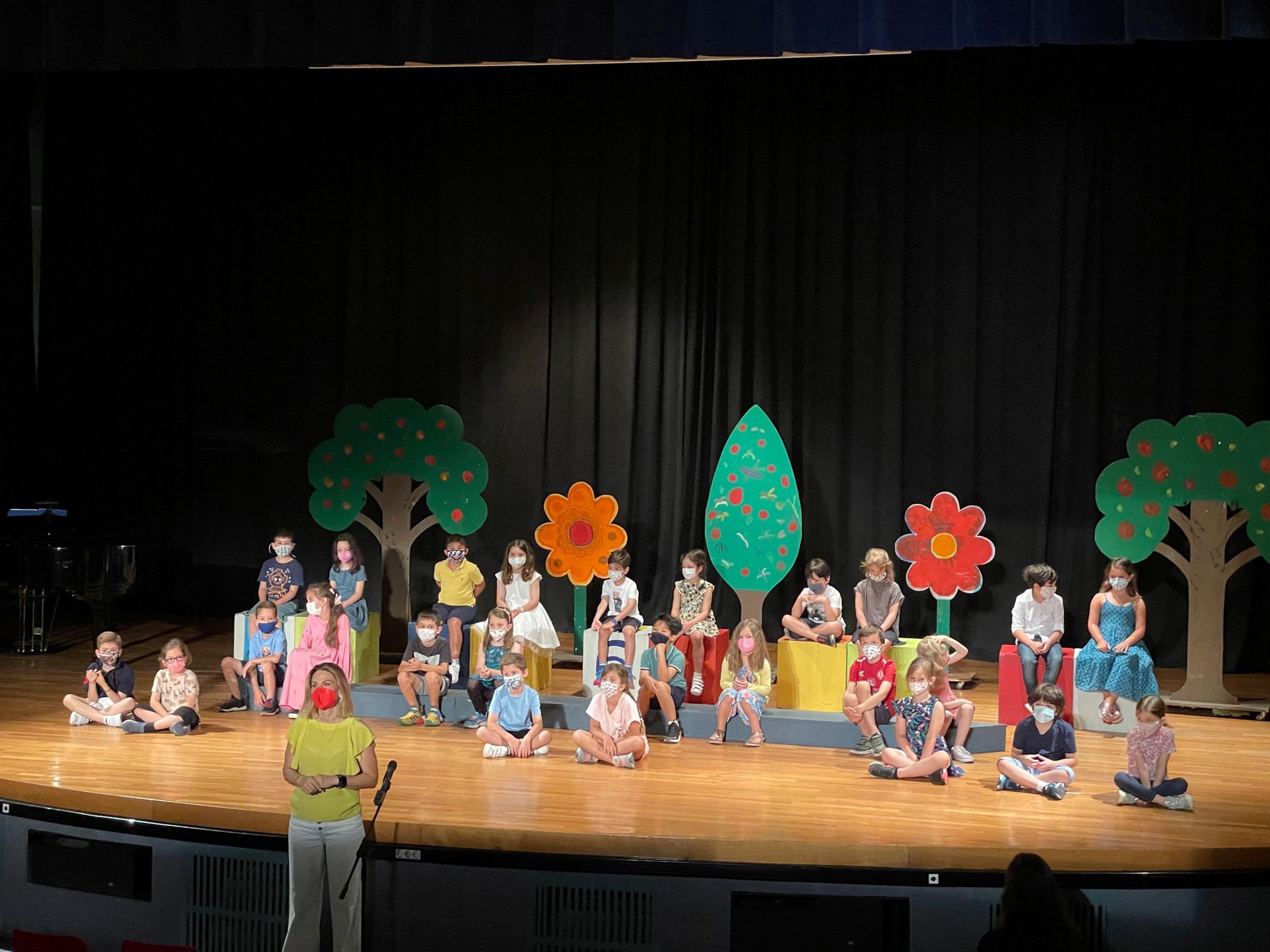 Dear children, spectators here in our Theater, dear parents, spectators from afar…
These were the magical words that marked the start of our performance and the end of a unique year. At the same time, they were also the words that our students listened to with anxiety and intense desire, because they so wanted to give their parents a glimpse of their great effort. They were seeking applause and bringing down the curtain to a laborious, but very instructive period of their lives.
…And so, with great joy and even greater maturity, the students put on a musical titled "Myself," presenting their wonderful selves, as well as the "difficulties" they confronted in their first year of primary school.
The children wrote the texts themselves: unedited and unpolished words that with simple body movements expressed in a most incredible way the feelings in their hearts and souls.
We start by getting to know ourselves in order to understand someone else, and eventually the whole world!
What lesson was learned? That nothing can stand in the way of joy, thirst for more, and dreams! At least not for children.