Collective participation is our strength. Every gift is an act of optimism.

For more information and/or details, you may contact the Development Office 
T: + 30 210 6798217-8 Ε: [email protected].
11th Athens College Marathon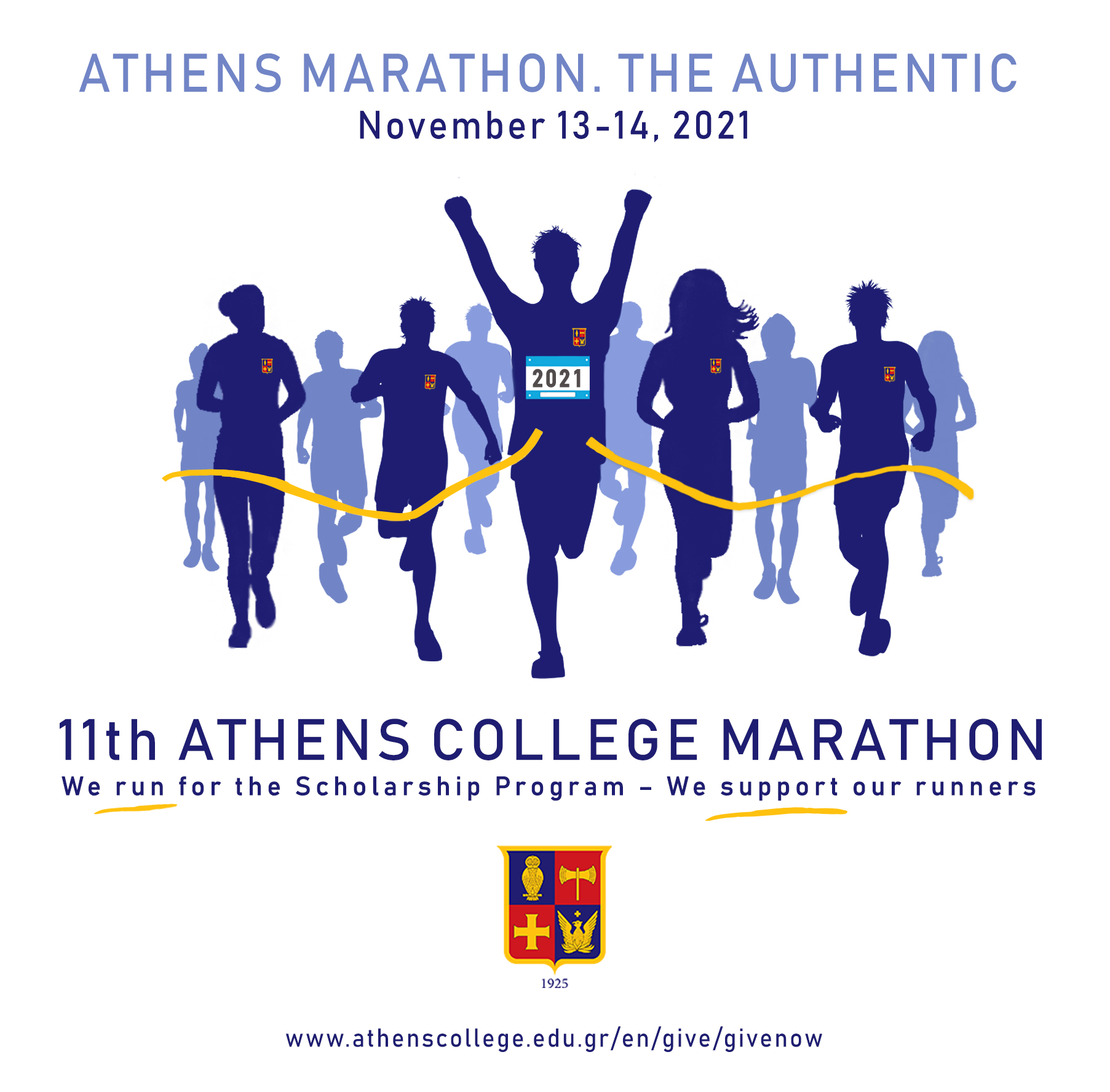 For the 11th consecutive year, we are running in the Athens Marathon, the Authentic, wearing our School's colors. 
Through the participation in "our Marathon" – as runners or as supporters of runners – we are contributing to the dissemination of the athletic ideal and support the Athens College Scholarship Program, spreading the College spirit and highlighting the values of volunteering, giving and solidarity.
Support College runners with a gift towards the Scholarship Program.
Your support empowers our students and fosters a diverse student community that benefits all students. Runners that you support are informed of your kind gesture.