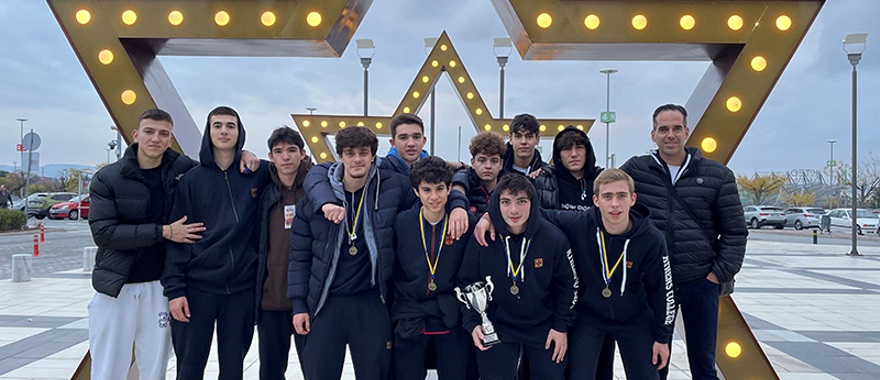 Athens College competed in "AEGEAN" Tournament of Anatolia College
Dec 5, 2022
On December 2-4, 2022, our School competed in the "AEGEAN" 2022 Athletic Tournament, organized annually by Anatolia College of Thessaloniki.
Our School was represented by Athens College and Psychico College High School students' basketball, soccer and volleyball teams. Our students were accompanied by their teachers and coaches: Theodoros Grammatikopoulos, Vasilis Gkaveras, Vasiliki Karkaletsou, Paula Kitsou, Kostas Limnaios, Vasilis Moschos, Sofia Papachristou, Pantelis Pidoulas, Areti Sagani, Solon Saniotis, Antonios Skoubourdis, Kostas Telakis, Vasiliki Foti.
See the results in the Greek version.