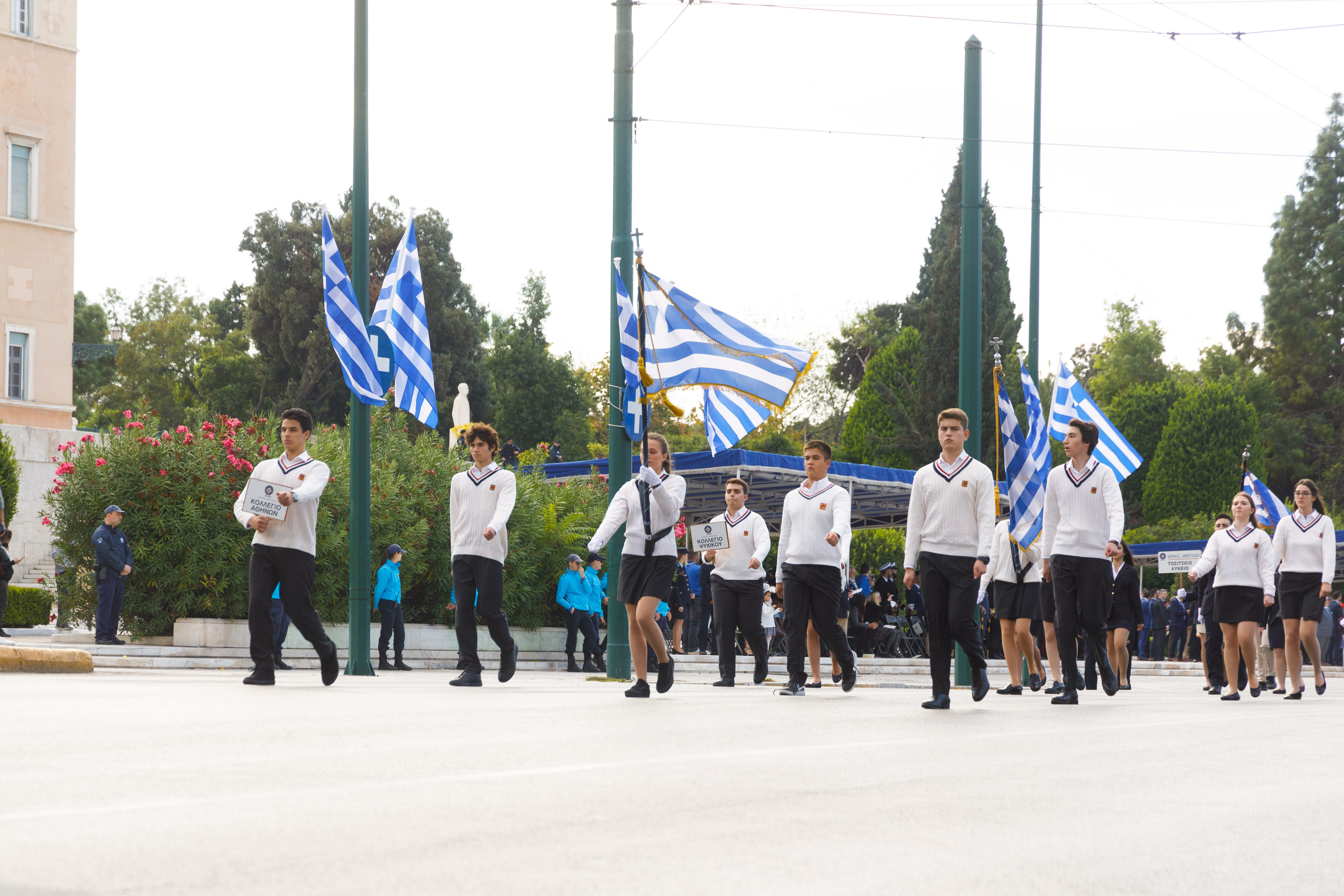 October 28 Celebration
Oct 28, 2022
With a series of theatrical plays, lectures, musical performances, and parades, the schools of the Hellenic-American Educational Foundation celebrated October 28. During the last few days, all areas of the School were decorated with Greek flags, reminding our students of the importance of this anniversary.
For yet another year, our students participated in the student parade for October 28 organized by the municipality of Filothei - Psychico. They then laid a wreath at the Heroes Monument in Psychico.
Athens College and Psychico College flag bearers and the procession of the flag also participated in the student parade held in Syntagma.