16th Annual Elementary School Swimming Meets
Mar 30, 2022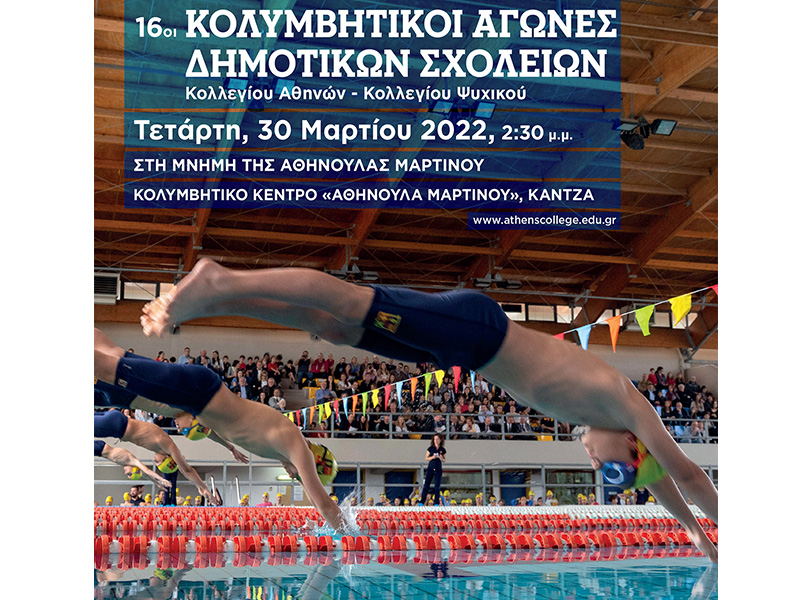 On Wednesday, March 30, 2022, the 16th Annual Elementary School Swimming Meets in memory of Athinoula Martinou were held at the Swimming Center "Athinoula Martinou" in Kantza. The games were declared by Chairwoman of the Board of Directors Ms. Annika Papantoniou.
New College Swimming records were set in the following events:
50m Breaststroke, Dimitrios Margetis, Grade 6 AC, 42''20
25m Backstroke, Georgios Athos-Konstantinos Tsakonas, Grade 6 AC, 17''32, which is also a new class record
25m Breaststroke, Anastasia Eirini Pergalia, Grade 5 PC, 19''41, which is also a new class record
Three students from Athens College – Psychico College Elementary Schools received awards for the new records set at this year's in-house Swimming Meets.