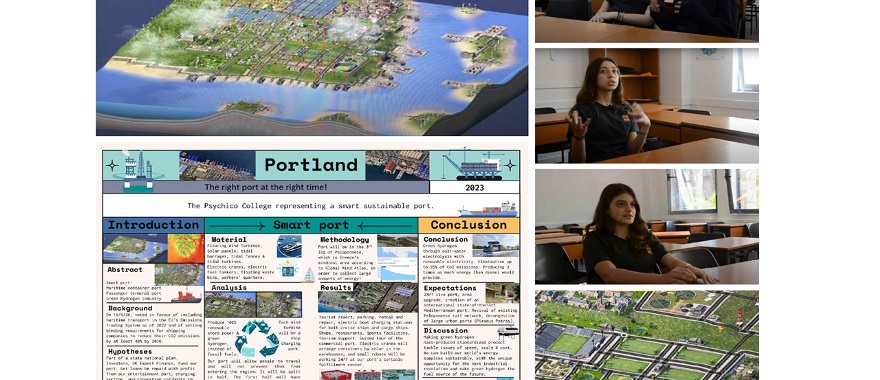 1st Place for Psychico College Junior High School 'Portland' Team in 'International EU-CONEXUS School Contest 3rd edition - Think Smart, Create Green'
May 10, 2023
Psychico College Junior High School team participated in the International School Competition 'International EU-CONEXUS School Contest 3rd edition - Think Smart, Create Green' and took 1st place.
The Competition was held online, on May 4, 2023 and teams from France, Greece, Spain, Lithuania, Croatia, Romania, Ireland, Spain, Romania, Ireland, and Cyprus took part.
Under the guidance of the supervising teacher Ms. Angeliki Zoupa, the Psychiko College Junior High School 'Portland' team, consisting of members of the Environmental Club Eleni Marinaki, Monica Beracha, Argyro Tsilika, and Fenareti Chasapi, won 1st prize in the 14-16 age group, presenting a smart sustainable port.
Congratulations to our students on their distinction!