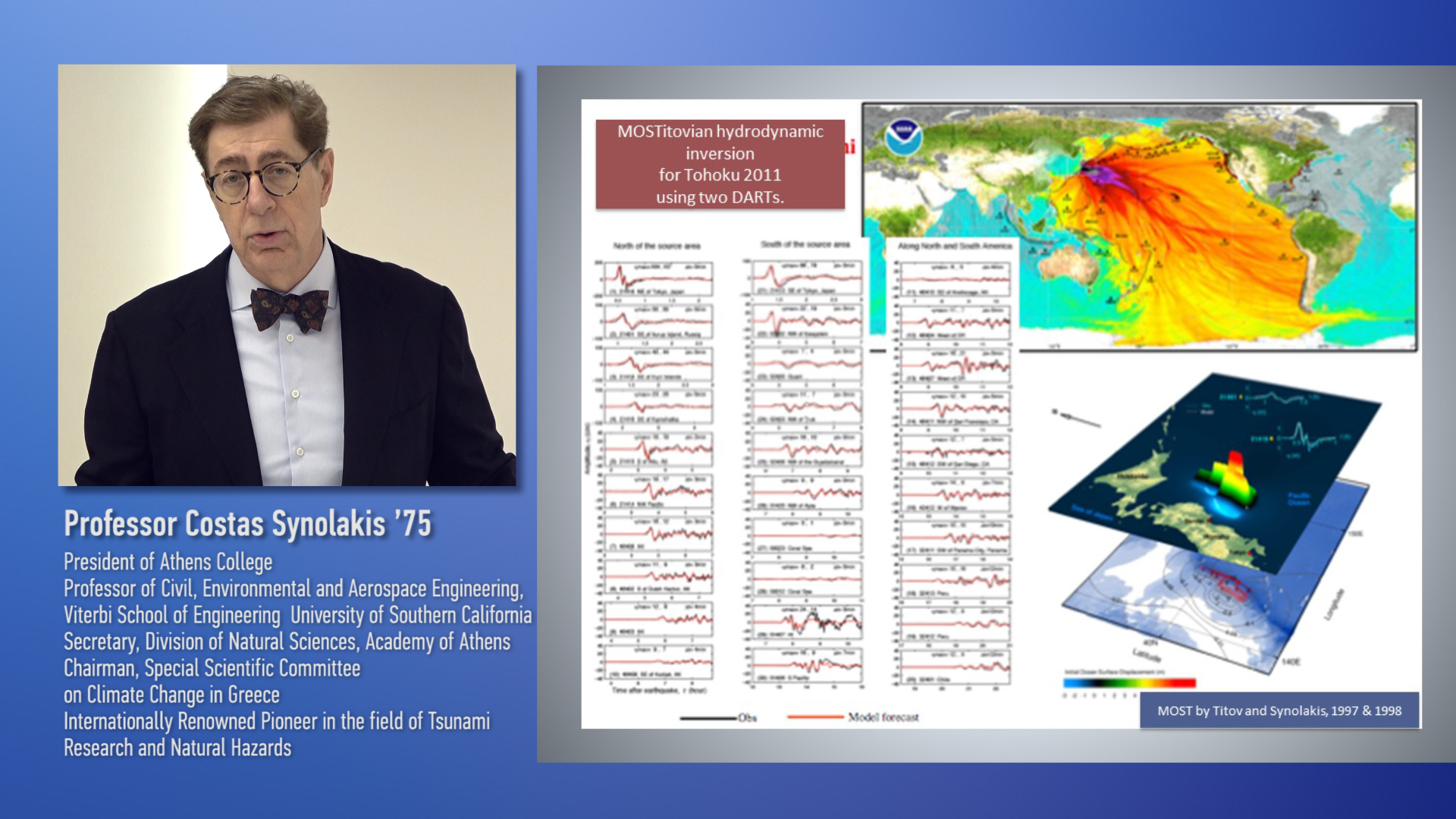 Prof. C. Synolakis Speaks about the Deadly Tohoku Tsunami of 2011
Mar 11, 2021
On the 10th anniversary of the deadly 9 magnitude earthquake that struck the northeastern Tohoku region of Japan and the tsunami that followed, scientists and crisis management experts recall everything that happened on March 11, 2011 and how the huge waves that were formed reached the California coastline.
In his capacity as Professor of Natural Disasters, Athens College President, Costas Synolakis '75 – Academician, relayed his own message to mark this day, stressing the importance of preventive measures in dealing with such phenomena.
At the initiative of Prof. Synolakis, plans are being drawn up at the College to prevent and deal with emergencies, including the evacuation of buildings. Students are attending presentations on earthquakes, fires and floods during which they are informed about measures to prevent these phenomena, the best way to react during their occurrence, and steps to take immediately afterwards.