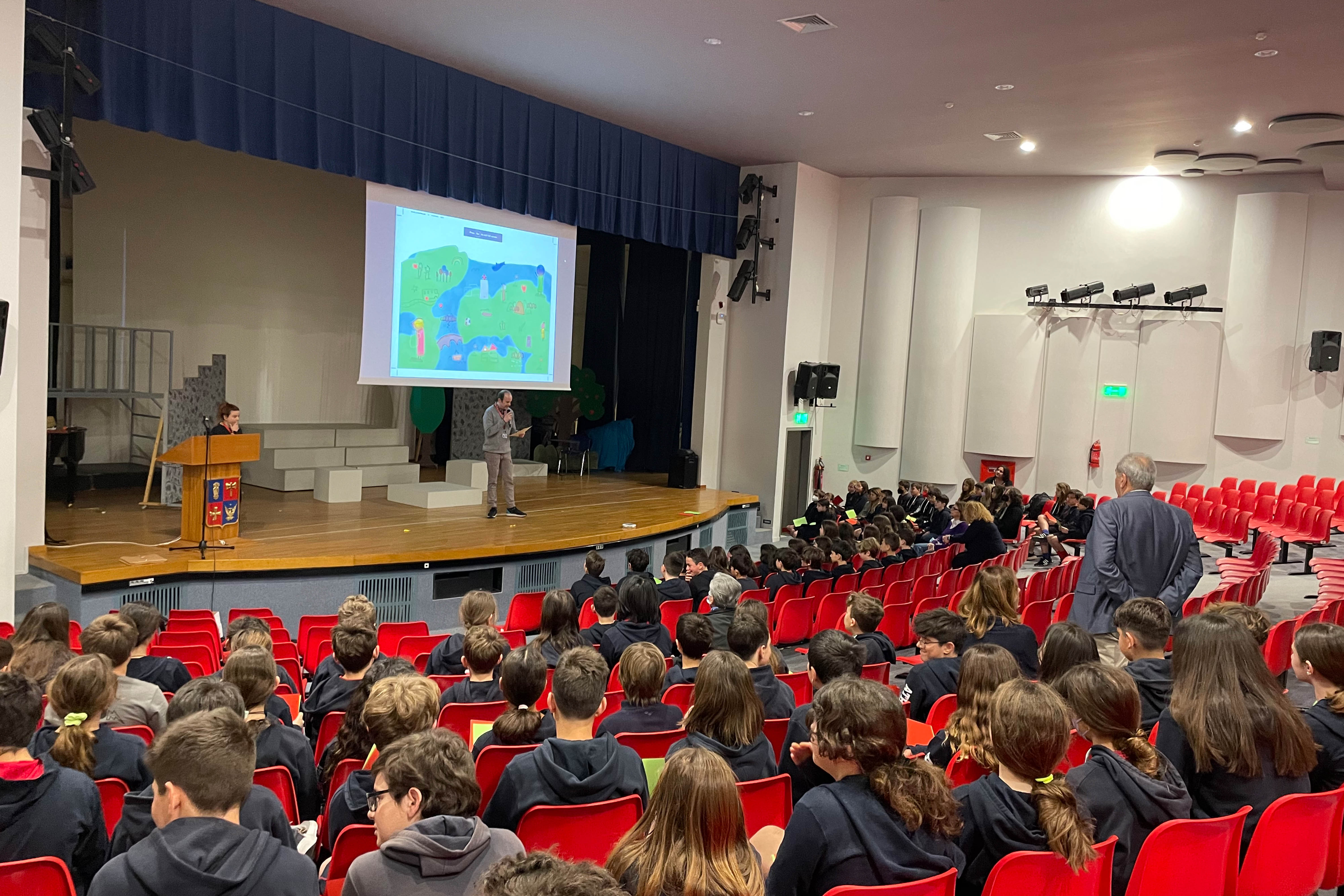 Interactive Presentation on Immigration, Individual and Social Diversity
Apr 10, 2023
Within the framework of the Direction of Social Welfare and Diversity Program to raise awareness among students on issues of immigration, on Friday, March 17, 2023, students of Athens College Elementary School (Grade 3 & 4), and Psychico College Elementary School (Grade 6) attended an interactive presentation titled: "Refugees & Immigrants, Individual and Social Diversity".
The presentation was delivered by Ms. Evdokia Gryllaki, Child Protection and Child Safeguarding Senior Officer of METAdrasi, and Mr. Constantinos Mpazas, Supported Independent Living Programme 18+ Project Manager of METAdrasi.
Students listened to stories related to immigration, accepting diversity, and inclusiveness. They familiarized themselves with terms such as human rights and equality. They asked questions, gave answers, and understood how every child in the world deserves to feel security, has a right to be educated, and be loved.
METAdrasi was founded in December 2009 and has received many awards. In 2019 it was honored with the Conrad N. Hilton Humanitarian Prize, the world's largest annual humanitarian prize, for its innovative approach to welcoming refugees and protecting unaccompanied children.