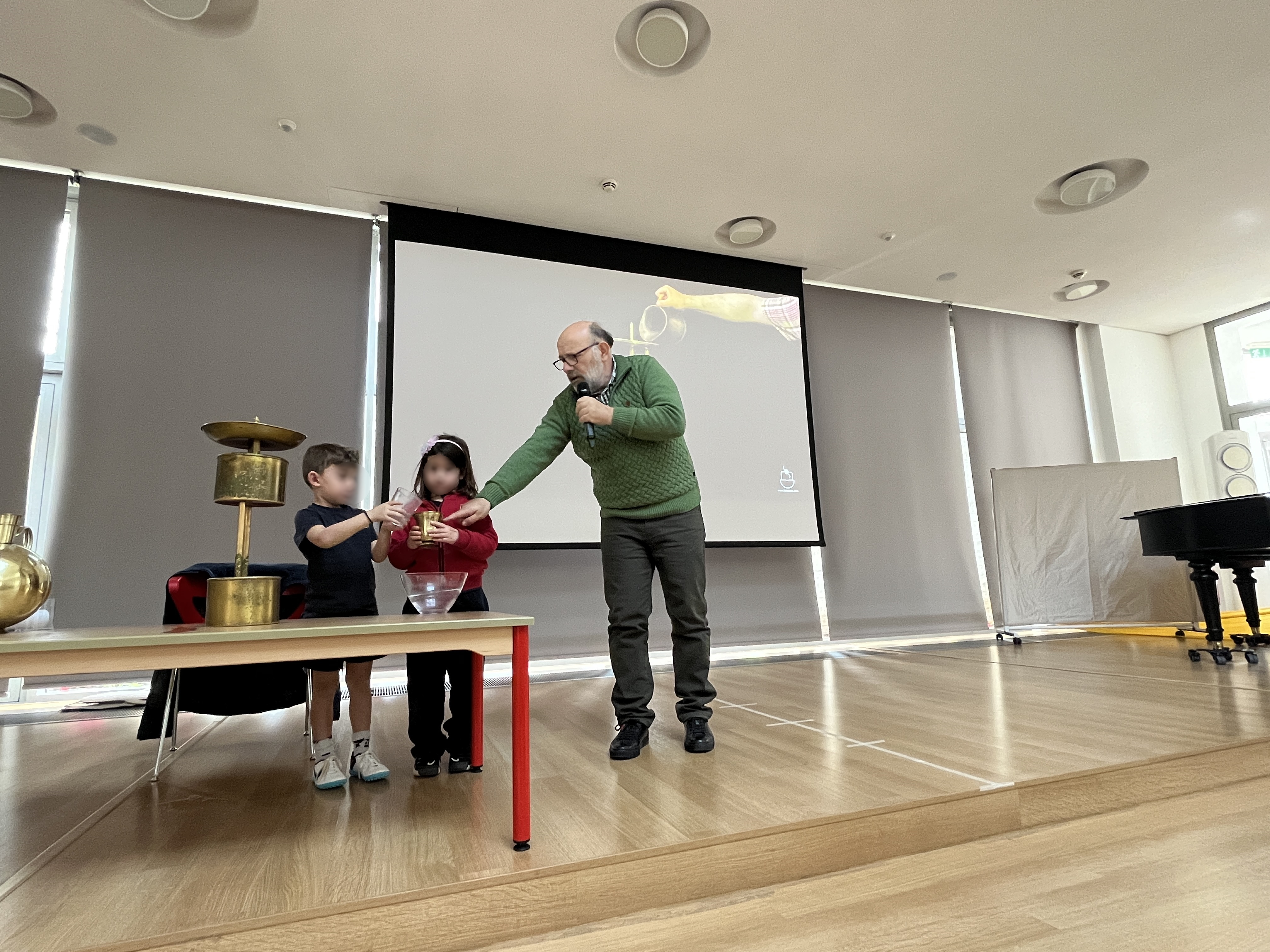 Guest Speaker of the Month- Mr. Kostas Kotsanas
Mar 31, 2023
As part of the inquiry into the transdisciplinary unit Where We Are in Time and Place, with central idea, "Inventions help us explore the world", kindergarten students visited the Kotsanas Museum of Ancient Greek Technology. They took a tour around the museum, and learned about some of the greatest technological achievements of ancient Greek civilization.

Students gained useful knowledge regarding many important ancient inventions, technologies and mechanisms such as the Antikythera calculating mechanism.

Moreover, kindergarten students from the Dolphin, Red Mullet and Snapper classes had the opportunity to meet Mr. Kostas Kotsanas, the founder of the aforementioned museum, in person. Mr Kotsanas visited our school and brought important instruments and mechanisms that he presented to students. Some 'smart' items were a domestic appliance they used in ancient Greece and the first tangram puzzle ever made called "The Ostomachion".

We warmly thank him!