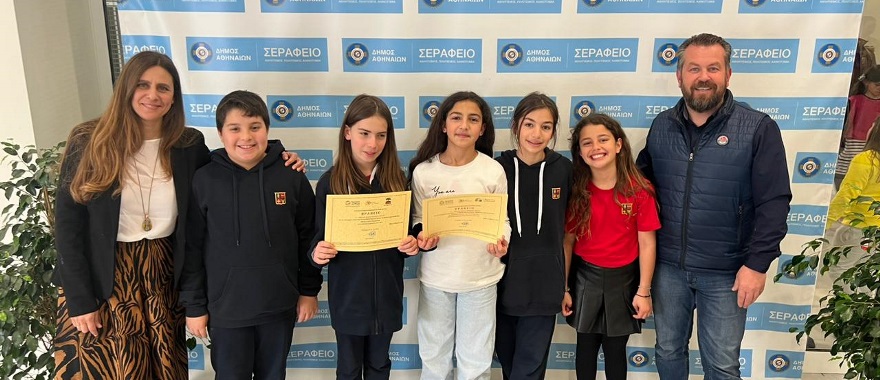 Award for the Environmental and Gardening Club of Athens College Elementary School
Mar 31, 2023
The Athens College Elementary School Environmental and Gardening Cub was awarded for their successful participation in the Thematic Networks in the Environmental Education project "Nature without Garbage" or/and " Green Corners".
Elementary teachers Ms. Marianthi Giannakopoulou and Mr. Grigoris Tzouvistas were awarded for their contribution as a whole, as they have been coordinating the Club since 2017.
The event took place in the FOS Hall at the Serafeio Cultural Center on Saturday, March 20, 2023. The event included a presentation of the actions of different school units in the framework of the Networks, followed by an award ceremony for schools, students and teachers.
The students who represented the School at the event were:
1. Exarchou Kyriaki
2. Kanellopoulos Theodoros
3. Kokkotas Aris
4. Moniarou Angeliki Theodora
7. Pyromalli Athina
8. Sigala Silia
Students also participated in the construction of a smurf village built with discarded materials, which now decorates the Physical Education Office at the "Athinoula Martinou" Swimming Center.