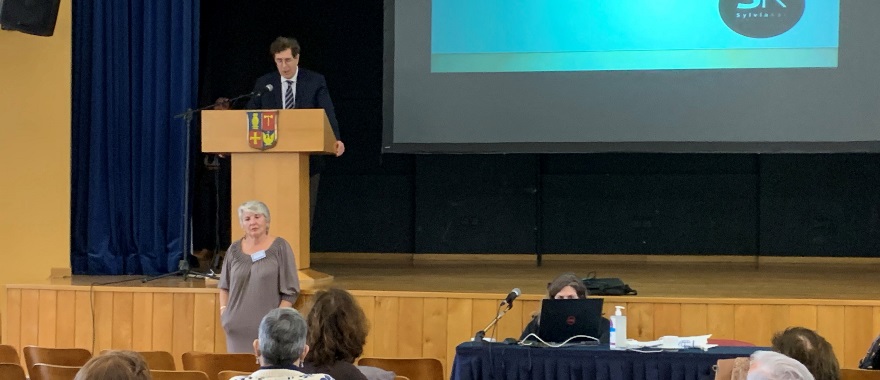 21st Annual TESOL Greece – Athens College Event
Feb 10, 2023
On Sunday, February 5 2023, the 21st annual "TESOL Greece-Athens College Event" took place with great success at the Benakeio Building on Psychico campus.
Opening remarks were given by Athens College President Professor Costas Synolakis '75 and President of TESOL Greece Mr. Georgios Chatzis.
Plenary Speaker of this year's event was Ms. Sylvia Kar (Bachelor of Arts from the University of Toronto and McMaster University of Hamilton, Ontario, Master of Education and Teaching Certification from the University of Michigan).
The event was attended -both in person and online, as many could not reach the campus due to bad weather conditions- by Athens College English language teachers and teachers-members of TESOL.
Athens College speakers:
M. Mavraki and S. Kikilia ("John M. Carras" Kindergarten) "How Can STEAM Promote Second Language Acquisition"
F. Kafetzopoulou and A. Rapti (AC Elementary) "Switch On and Blend In!"
D. Kokoroskos (PC Junior High) "Enhancing Student Engagement with Multimodal Learning"
TESOL speakers:
M. Makra "The Significance of Diversιty & Cultural Awareness in the Classroom"
Y. Papargyris "Digital Assessment Literacy: New Contexts for Online Learning and Assessment"
A. Dendaki "Omnipotence Limited: The Teacher as an Advocate of Inclusion in and Out of the Classroom"
After the lectures, President of TESOL Greece Mr. Chatzis cut the 2023 Pitta for TESOL Greece (courtesy of Burlington Books). A dinner for all attendees followed in the Benakeio Building.