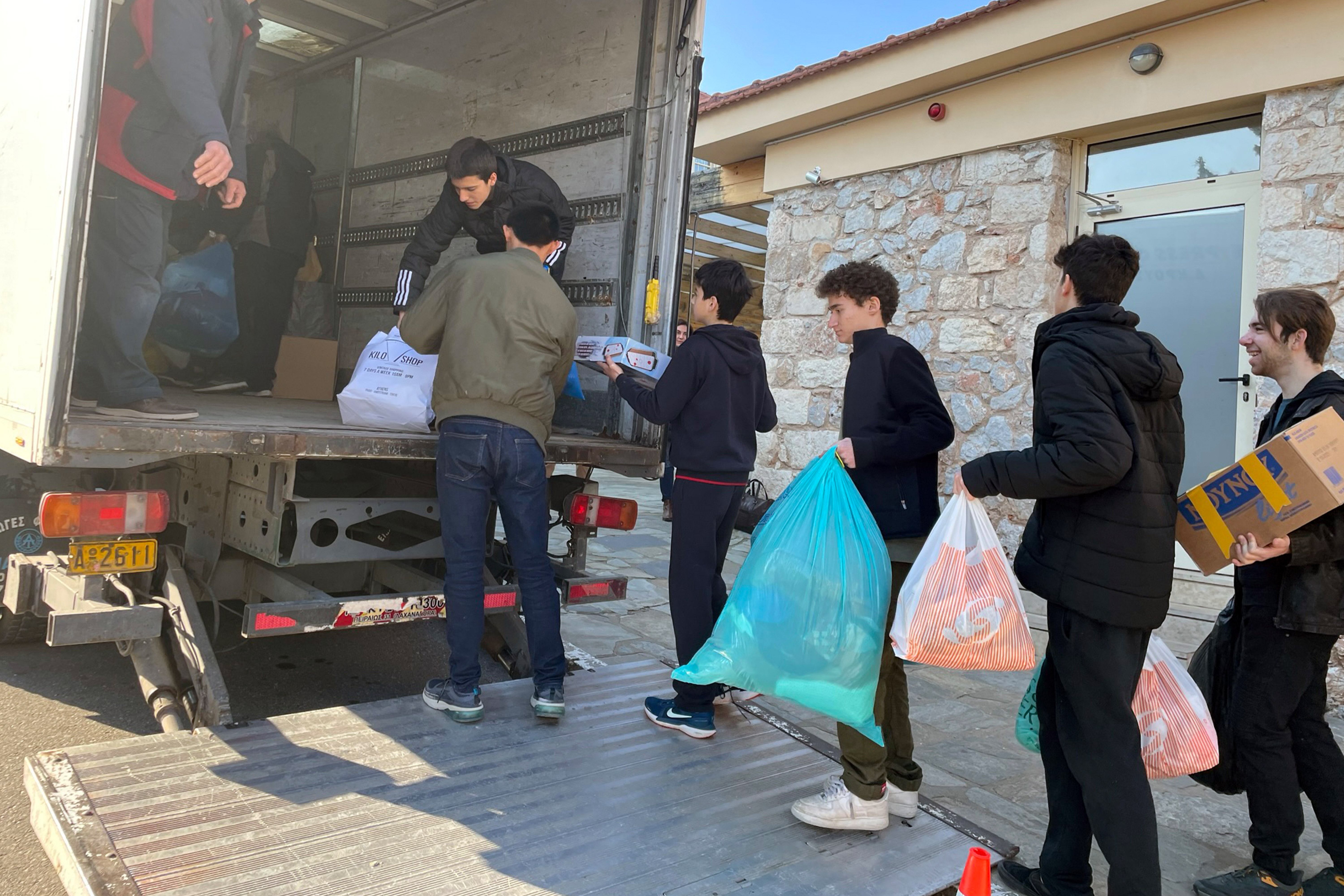 Humanitarian Aid for Turkey and Syria
Feb 21, 2023
The Athens College community immediately responded to our School's call to action and collected about five tons of humanitarian aid for the people of Turkey and Syria hit by recent earthquakes.
On Tuesday and Wednesday, February 14-15 2023, five large trucks loaded with humanitarian aid were sent to the Municipalities, where our campuses are located. The goods were delivered to the Mayor of Filothei-Psychico Mr. Dimitris Galanis and Vice Mayor of Pallini for Social Policy Dr. George Mertzanos respectively. The humanitarian aid was then transferred to the Peace and Friendship Stadium where it will be stored until its shipment to Turkey and Syria. Members of the Athens College and Psychico College Elementary, Junior High and High School Student Councils were actively involved in the collection and sorting of goods.
This mass mobilization and participation of the College community practically proves the deep sense of solidarity, empathy and humanity possessed by students, parents, alumni, and teachers of the College. Especially noteworthy was the key contribution of a College parent, who offered transportation services by his company for free, in order to transfer all the humanitarian aid to a designated location.