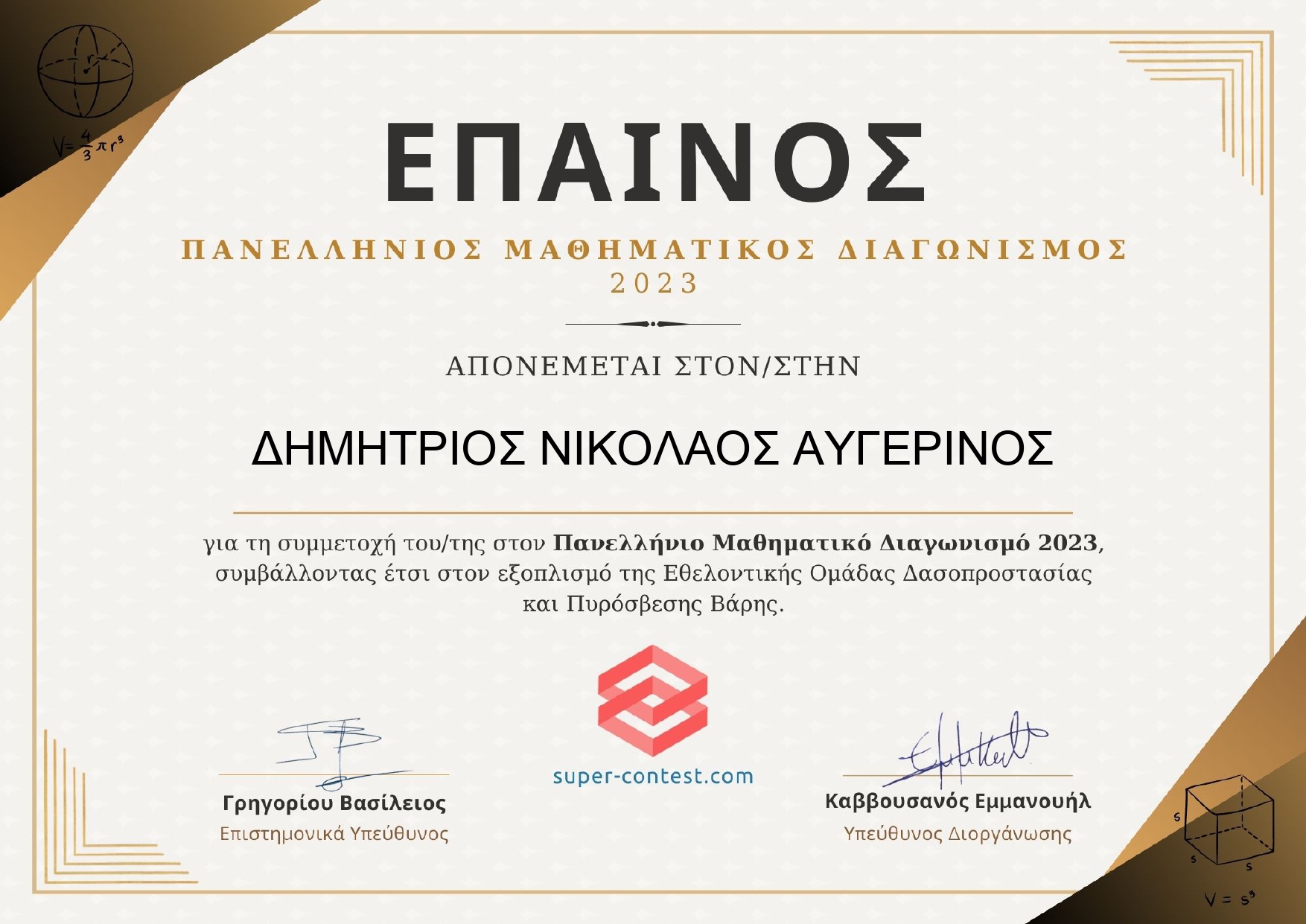 Distinction for Psychico College Elementary School student in Panhellenic Mathematics Competition
Feb 20, 2023
Psychico College Elementary School Grade 3 student Dimitris Avgerinos, entered the Super Contest Panhellenic Mathematics Competition held online on February 16-19, 2023 and scored a total 25/25.
By entering the competition, he helped equip the Forest Protection and Firefighting Team, and contributed to the protection of the environment.
Congratulations to Dimitris!