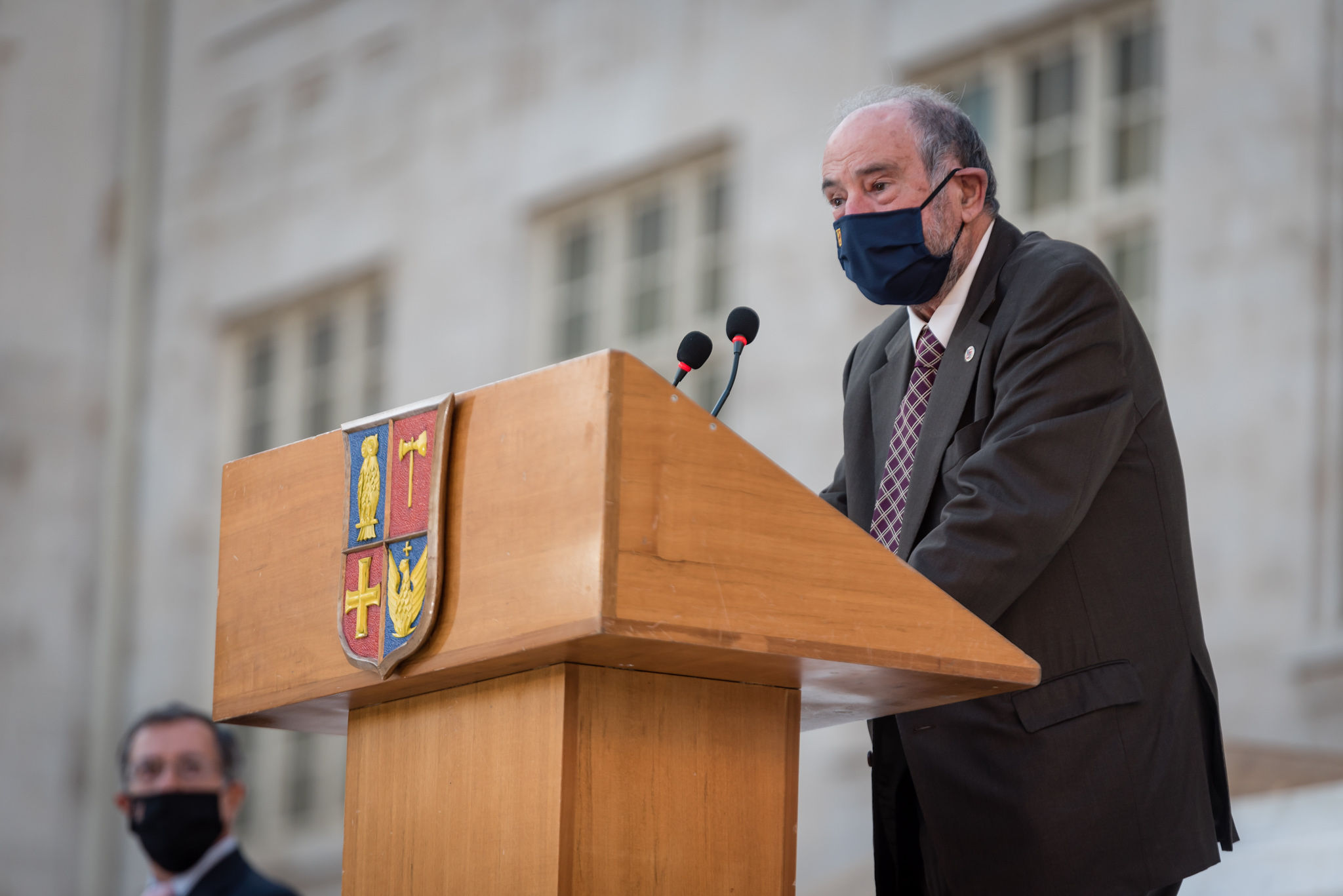 Raphael Moissis x52 is awarded by the Academy of Athens
Jan 12, 2022
Athens College is proud of the award given by the Academy of Athens to Raphael Moissis x52, former General Secretary and Treasurer of the HAEF Board of Directors and member of the Hellenic-American Educational Foundation for 50 years, in recognition of his contribution to the formation and the implementation of business innovation in non-profit educational, research and charitable initiatives as well as his overall contribution to the upgrade of Greece in the energy and economy sectors.
Raphael Moissis was honored last July with the 2021 "President's Award" at the Athens College Commencement Ceremony for his longstanding exceptional services to our School.
Born in Thessaloniki, Greece, he went to school at Athens College and Whittingehame College in Brighton, England. He then studied Mechanical Engineering at the University of Manchester, England, where he received a First Class Honors B.Sc. and then continued his studies at the Massachusetts Institute of Technology where he obtained his Master & Doctor of Science degrees.
After receiving his Doctorate, he was appointed Assistant Professor in the M.I.T. Department of Mechanical Engineering. Upon his return to Greece, he was successively appointed Executive Secretary of the National Energy Council at the Ministry of Coordination, Deputy Governor of the Hellenic Industrial Development Bank (ETBA), Governor of the Public Power Corporation (ΔΕΗ), President of ATTIKO METRO S.A., President of the Public Gas Corporation (ΔΕΠΑ), and President of the National Energy Strategy Council.
He currently serves as member of the Energy Committee of the Academy of Athens and is Chairman Emeritus of the Foundation for Economic and Industrial Studies (IOBE) as well as of the non-profit educational institution College Year in Athens and is also Honorary Chairman of ALFA BETA VASSILOPOULOS S.A.
In the past he has served as Deputy Chairman of S&B Industrial Minerals and sat in the Executive Committee of the Federation of Greek Industries (ΣΕΒ) and in boards of other companies and institutions. He was also founding Chairman of the MIT Club of Greece and member of the Board of the Center for Political and Educational Studies (KΠEE).
He has been honored with the following global awards and distinctions:
Officer of the Legion of Honor by the President of the Republic of France (1982)
Commander in the Order of the Crown by the Kingdom of Belgium (2008)
The Golden Cross by the Hellenic Red Cross (2005)
Since 2018, he has been an honorary member of the Jewish Community of Ioannina.