19th Annual TESOL Greece Conference
Feb 10, 2021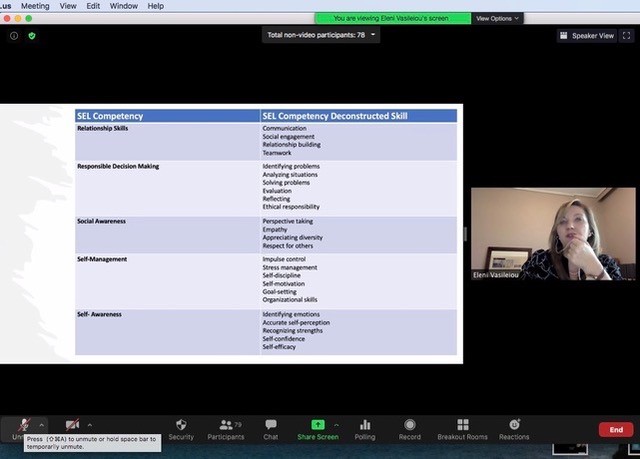 The 19th Annual TESOL Greece Conference on "Social-Emotional Learning and ELT,", which was co-organized by Athens College, was held online on Sunday, February 7, 2021.
The keynote speaker, psychologist Agnes Alice Mariakaki, spoke about the the new reality that the pressing issue of the pandemic has brought to education.
Among the other speakers were Mmes. Angele Papantoniou ΄03, psychologist; Eleni Vasileiou, A.C. IB Programmes Director, and our School's English teachers, Mmes. Sophia Apostoli, Elena Paraschopoulou and Tasoula Asimakopoulou.