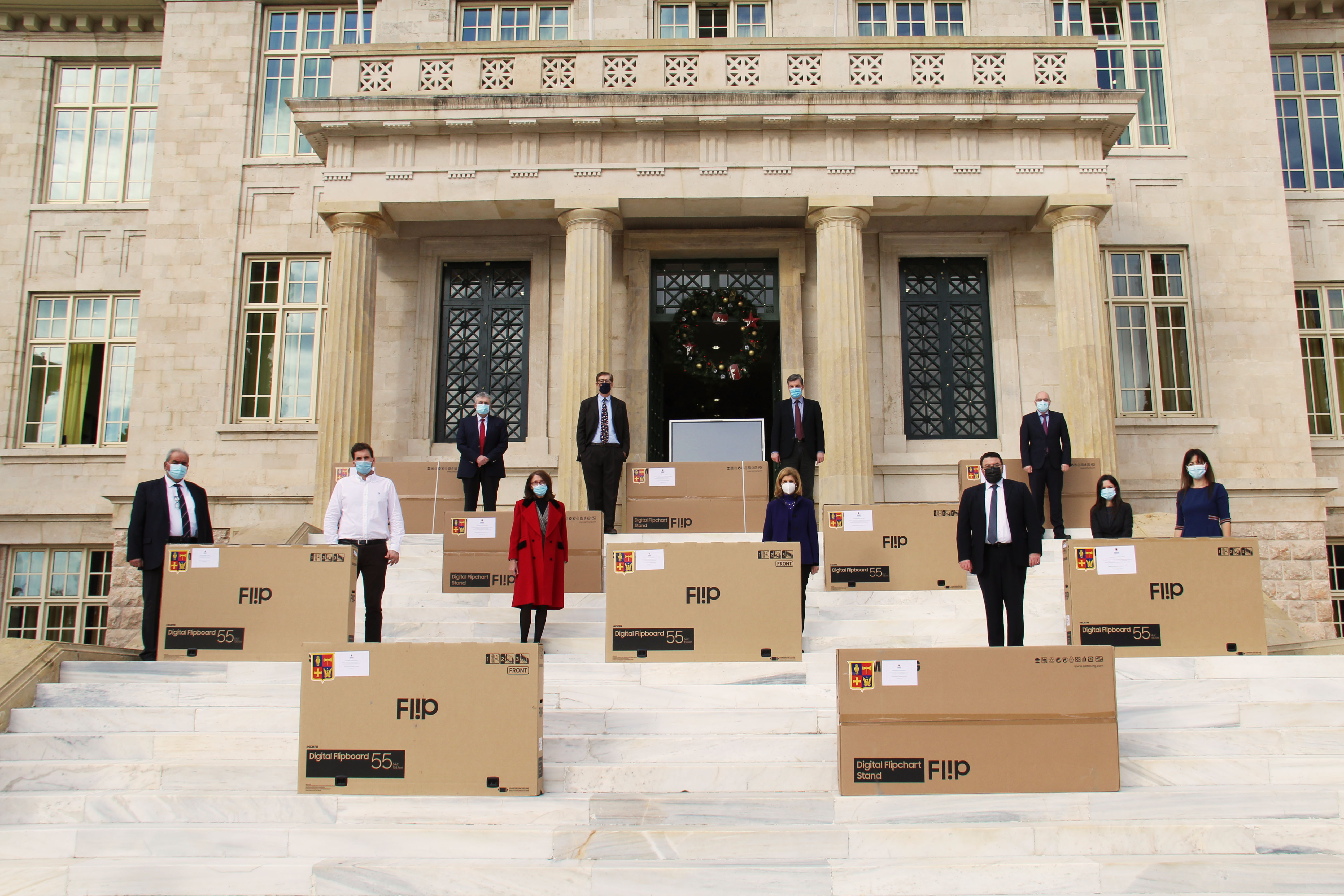 Technological equipment sent to schools in Samos
Dec 22, 2020
As part of the actions mounted by the College's student communities in support of earthquake-stricken Samos, Junior High and High School students collected money for the purchase of interactive whiteboards for the island's schools. Including a contribution from the College, five smartboards valued at approximately €12,500 were purchased. The smartboards, together with an additional donation of five computers, were dispatched to the island's relevant public agencies and official bodies for installation in schools in areas afflicted by the earthquake of October 30th.
At the same time, the College's "J.M. Carras" Kindergarten and Elementary School students dispatched 250 parcels containing essential items for the residents of Samos. Despite the adverse conditions stemming from the lockdown, the children managed to collect personal hygiene and cleaning items, as well as long shelf life foods, stationery supplies, school backpacks, bed linens, toys and clothing, which they packed in boxes and sent to the island's authorities for distribution to those in need.
The Student Councils of the School Units of the Hellenic-American Educational Foundation sent a thank you letter to their classmates, parents and teachers to express their gratitude for their participation in this act of solidarity.
A thank you message to those who supported the students' initiatives was also sent by Athens College President, Prof. Costas Synolakis ΄75, who noted:
"In the spirit of the holidays, I would like to thank you warmly for supporting our Student Communities' initiatives for humanitarian aid and relief efforts, such as the fundraiser for hospitals struggling to cope with the COVID-19 pandemic, as well as the humanitarian aid to the flood-stricken residents of the Karditsa region and those on the earthquake-stricken island of Samos. The initiatives of our students help alleviate the suffering of our fellow men in need and support the community. They keep our School at the forefront of solidarity and social contribution and perpetuate its tradition of giving."