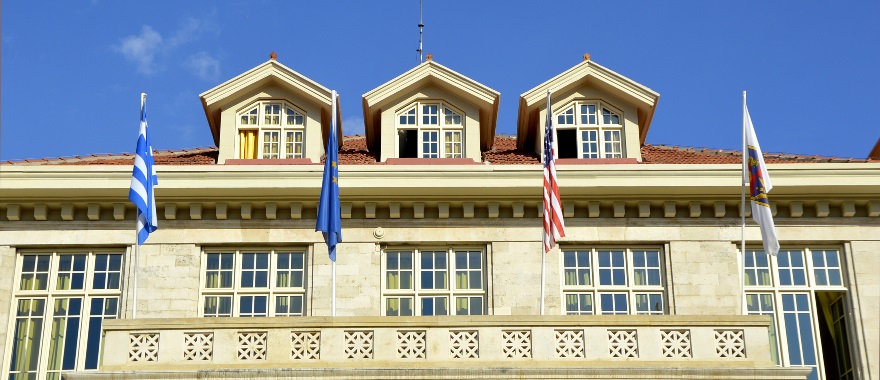 Constitution of the New HAEF Board of Directors
Jan 15, 2021
On December 15, 2020, the Annual Ordinary General Assembly Meeting of the members of the Hellenic-American Educational Foundation took place virtually due to the pandemic.
The General Assembly unanimously approved the Board of Directors' annual and financial reports as presented by the President of the Board, Nicolas Tsavliris, and the Treasurer, Alexis Pilavios, respectively.
Following the expiration of the 5-year term of office of A. Pilavios, the General Assembly elected Constantinos Delicostopoulos ΄90 as the Board's newest member.
It also elected alumni Charalampos Konidaris ΄86, Aristides Pittas ΄76, and Elli Filippopoulou ΄90 as members of the Association (Somateio).
During its first meeting after the General Assembly (January 7, 2021), the Board reconstituted its body as follows:
Chairwoman: Annika Papantoniou

Vice-Chairman: Alexandros Phylactopoulos

General Secretary: Vasilis Neiadas

Treasurer: Sergios Ampariotis

Members:
Damianos Abakoumkin
Gerasimos Alivizatos
Constantinos Delicostopoulos
Nikiforos Diamandouros
Alexandros Kamarinos
Nicolas Tsavliris
Hera Valsamaki-Ralli

Ms. A. Papantoniou (Vice Chairwoman of the Board of Directors during the period 2017-2020) succeeds Nicolas Tsavliris as Chairman of the BoD, who resigned from this position at the end of his term, having previously served as Vice Chairman and Treasurer. The Board of Directors warmly thanked N. Tsavliris for his invaluable service, particularly during difficult times.
Annika Papantoniou, Chairwoman of the BoD
Vasilis Neiadas, General Secretary of the BoD