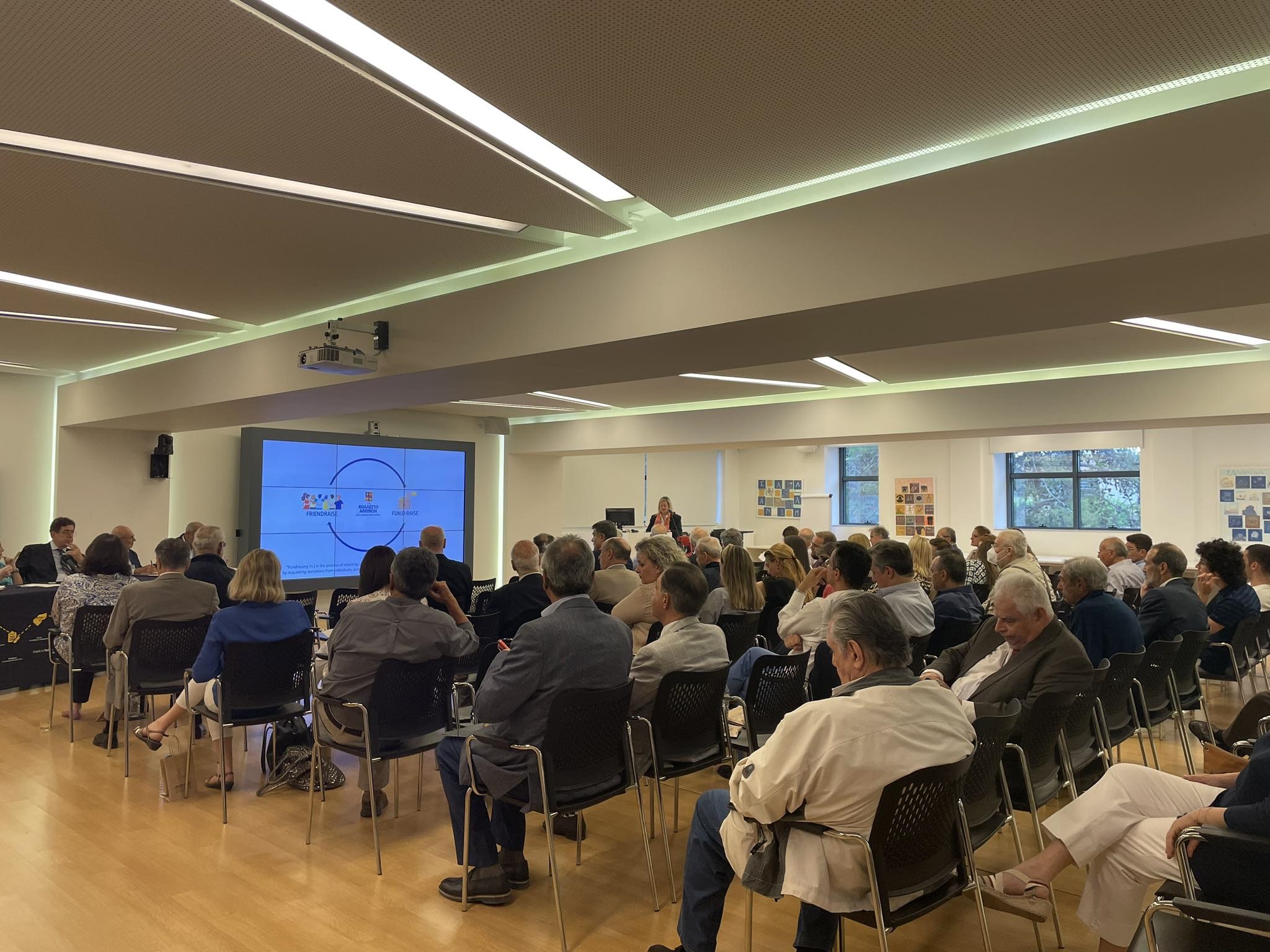 Annual Class Agents Meeting with Heads of Athens College & SAKA
Jun 16, 2023
The annual Class Agents Meeting with the Heads of Athens College and the Athens College - Psychico College Alumni Association (SAKA) for academic year 2022-2023 was held on Monday, June 12, 2023. Present at the event were about 60 Class Agents representing different school years, who are also members of the Alumni Fund Drive (AFD) to support the Athens College Scholarship Program, as well as members of the School Administration and Direction.
Also present were Dimitris Karamanos '59, Advisor to the Board of Directors of the Hellenic-American Educational Foundation and the Athens College Administration, who was one of the two founders of AFD in 1967, and Vassilis Mousaios '66, son of Plato Mousaios '30, another founder of AFD.
The meeting was coordinated by the Development Office and the discussion was moderated by Mary-Irene Triantafillou, Executive Director of Development. Dimitri Vamvakopoulos '64, President of the AFD informed Class Agents of the AFD Coordination Team activities and outlined the next steps.
In their speeches that followed, Chairwoman of the Board of Directors of the Hellenic-American Educational Foundation Ms. Annika Papantoniou and Athens College President Professor Costas Synolakis '75 stressed to all Class Agents how important their contribution is in spreading the message to their peers about supporting their Alma Mater and the Athens College Scholarship Program.
President-elect Professor Spiro Pollalis spoke about the celebration of the Athens College Centennial in 2025, noting in turn how decisive the role of the graduates will be in this, as well as in finding resources to support the School.
Speeches concluded with remarks by SAKA President Aristides Pittas '78, who pledged for SAKA' s full cooperation in strengthening links between alumni and their School and further mobilizing them to support its work.
Read more about the Alumni Fund Drive here
Participate as a Class Agent here