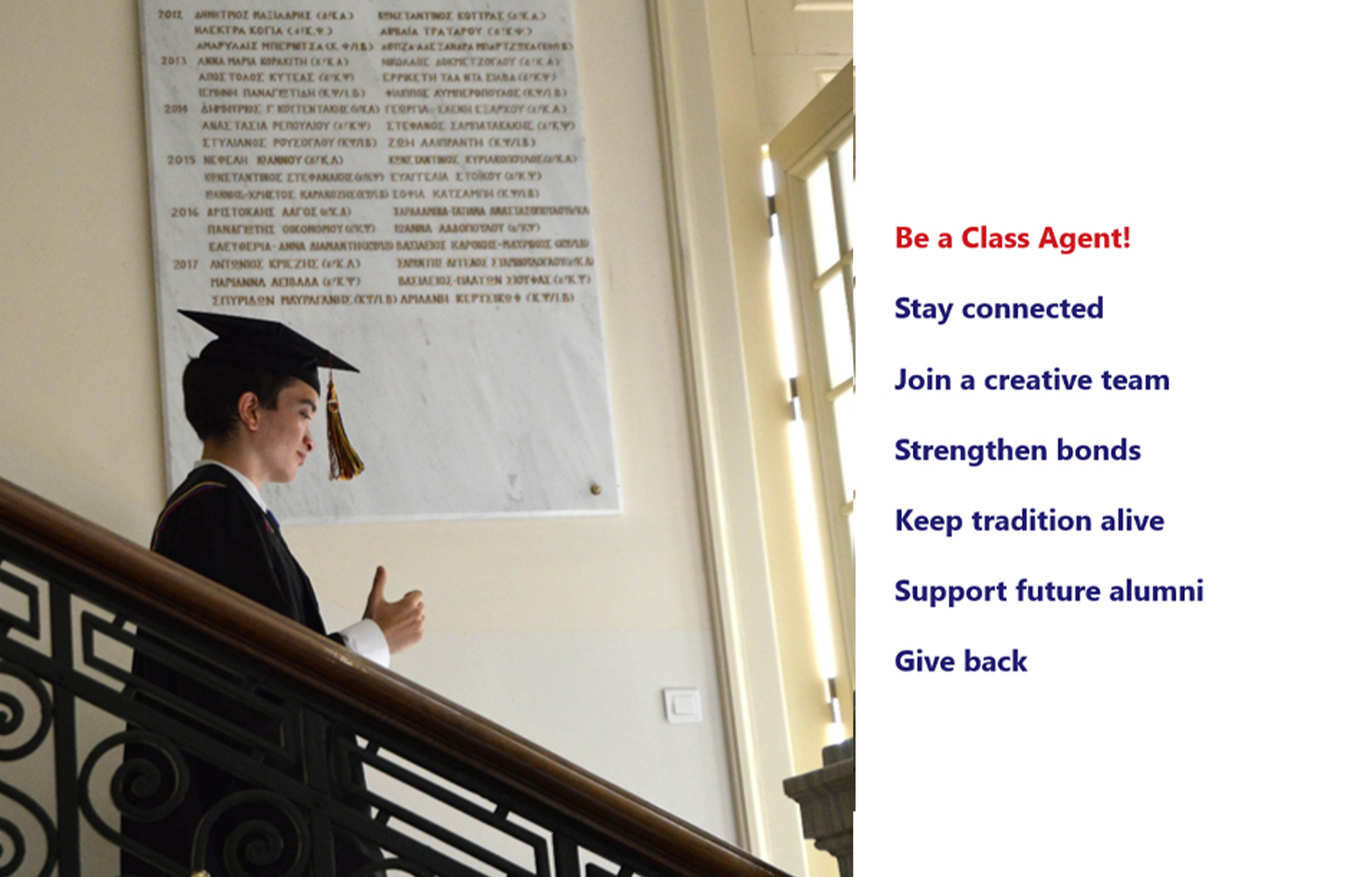 Alumni Fund Drive and Athens College-Psychico College Alumni Association informative meetings for seniors
Apr 8, 2022
This year's informative meetings of all senior class with representatives of the Athens College Development Office and the Alumni Fund Drive (AFD) in support of the Scholarship Program as well as the Athens College-Psychico College Alumni Association (SAKA) came to completion.
Christina Frentzou '98γ, Annual Fund Coordinator of the Development Office, Dimitris Vamvakopoulos '64, AFD President, Stelios Hartzides '93γ, in his dual capacity as Advisor to the AFD President and Director of SAKA, and Daphne Filippaki '89γ and Spyridon Marios Delitheos '16, Class Agents and members of the AFD Coordination Team delivered the presentation.
Each year, Athens College-Psychico College seniors are being informed about ways in which they can remain close to the School after graduation, as well as ways to participate in actions, to keep ties among themselves and to rally their class to systematically support their School.
The alumni volunteers Class Agents, members of the AFD, which reports to the Athens College Development Office, represent their class, fostering community building among classmates and with the School and encouraging classmates' giving in support of the Scholarship Program.
Seniors can express their interest to participate as Class Agents here (el)
Read more about the Alumni Fund Drive and Class Agents here