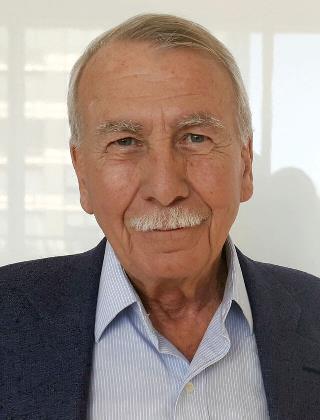 Petros Sabatacakis '65
Vice Chairman
Petros Sabatacakis graduated from Athens College in 1965 and earned three degrees from Columbia University: BSc, MBA and PhD in Economics. He has been the Chairman of Plan International and Child Reach (child-sponsor non-profit) and a Trustee of Athens College in Greece. He is also Director Emeritus of the Gennadius Library.
Between 1999 and 2004 he was Chief Risk Manager for Citigroup, Inc., responsible for all the financial services company's businesses and was a member of the Management Committee and a member of the Citicorp Board. All credit, market and operational risk activities of the Group reported to him.
From 1992 to 1997, he was in charge of the financial services subsidiaries of the American International Group, its treasury operations as well as the market and credit risk activities. He was a member of the Executive Committee and a C.V. Starr partner.
Prior to that, he was the head of global Treasury and Capital Markets at Chemical Bank (now JP Morgan Chase), which he joined in 1973 in Economic Research. Among his positions at Chemical Bank were oversight of the international branches, foreign exchange and securities trading and the management of its funding and investment division. In addition, he had the responsibility for the management of the corporation's overall interest rate risk and investment portfolios.
He also served as an independent non-executive director of the Titan Cement Company (2010-2020) and the National Bank of Greece (2010-2018).
Mr. Sabatacakis and his wife, Marina, live in New York City and East Hampton, Long Island.

Back