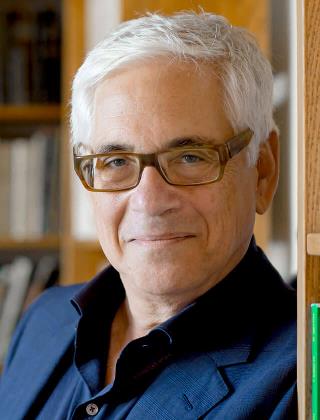 Alexander Nehamas '64
Member
Alexander Nehamas graduated from Athens College in 1964 and studied Philosophy and Economics at Swarthmore College (BA 1967) and Philosophy at Princeton University (PhD 1971). He has taught at the University of Pittsburgh (1971-1986) and the University of Pennsylvania (1986-1989), and he returned to Princeton in 1989 as the Edmund N. Carpenter II Class of 1943 Professor in the Humanities, Professor of Philosophy and Professor of Comparative Literature.
He has also taught, as Mills Professor (1983) and Sather Professor (1993) at the University of California/Berkeley and has given many lectures in universities such as Yale and Edinburgh.
At Princeton, he has been Chairman of the Council on the Humanities, Director of the Program in Hellenic Studies (awarded a prize by the Academy of Athens in 2000), and Founding Director of the Society of Fellows in the Liberal Arts.
He holds honorary doctorates from the National and Kapodistrian University of Athens, the Aristotle University of Thessaloniki, the International Hellenic University, and the Athens School of Fine Arts of the National Metsovian Polytechnic University. He was President of the American Philosophical Association, and is currently a member of the American Academy of Arts and Sciences and the American Philosophical Society.
He has received several prizes, among them, the Behram Award for Distinguished Achievement in the Humanities from Princeton University, the Premio Internazionale Nietzsche and the Mellon Foundation Award for Distinguished Achievement in the Humanities.
He was made a Commander of the Order of the Phoenix of the Hellenic Republic.
In 2003 he was recognized by the Academy of Athens for his contribution to Hellenic Studies. In 2018 he was elected a regular member of the Academy.
Back