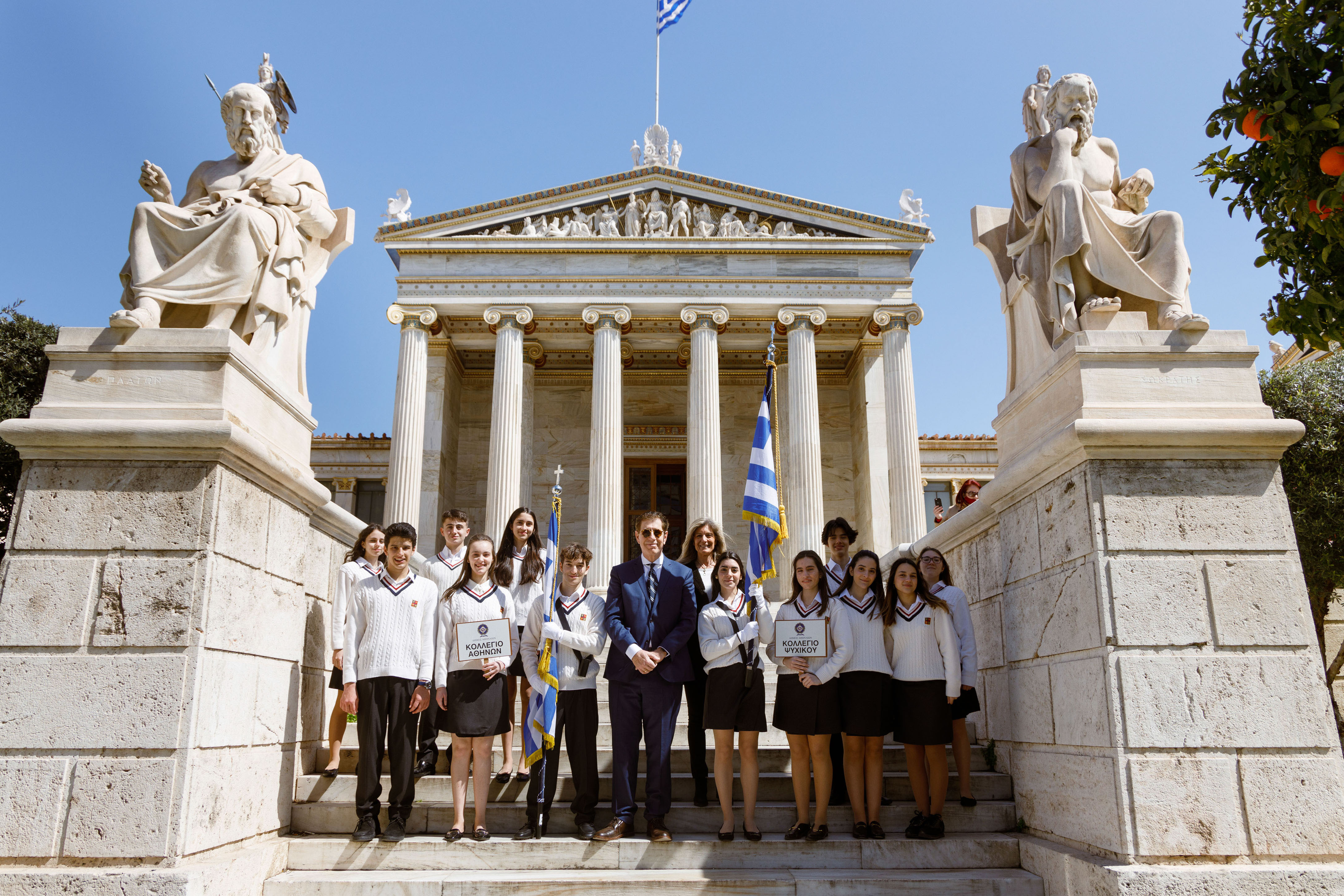 March 25 Celebration
Mar 25, 2022
With immense pride, Athens College and Psychico College flag bearers and students of the procession of the flag participated in the student parade held in Syntagma on Thursday, March 24, 2022 for the celebration of the national anniversary of March 25.
Athens College President Professor Costas Synolakis '75, watched the parade from the dignitaries' platform. He then gave our students and their parents a tour of the Academy of Athens.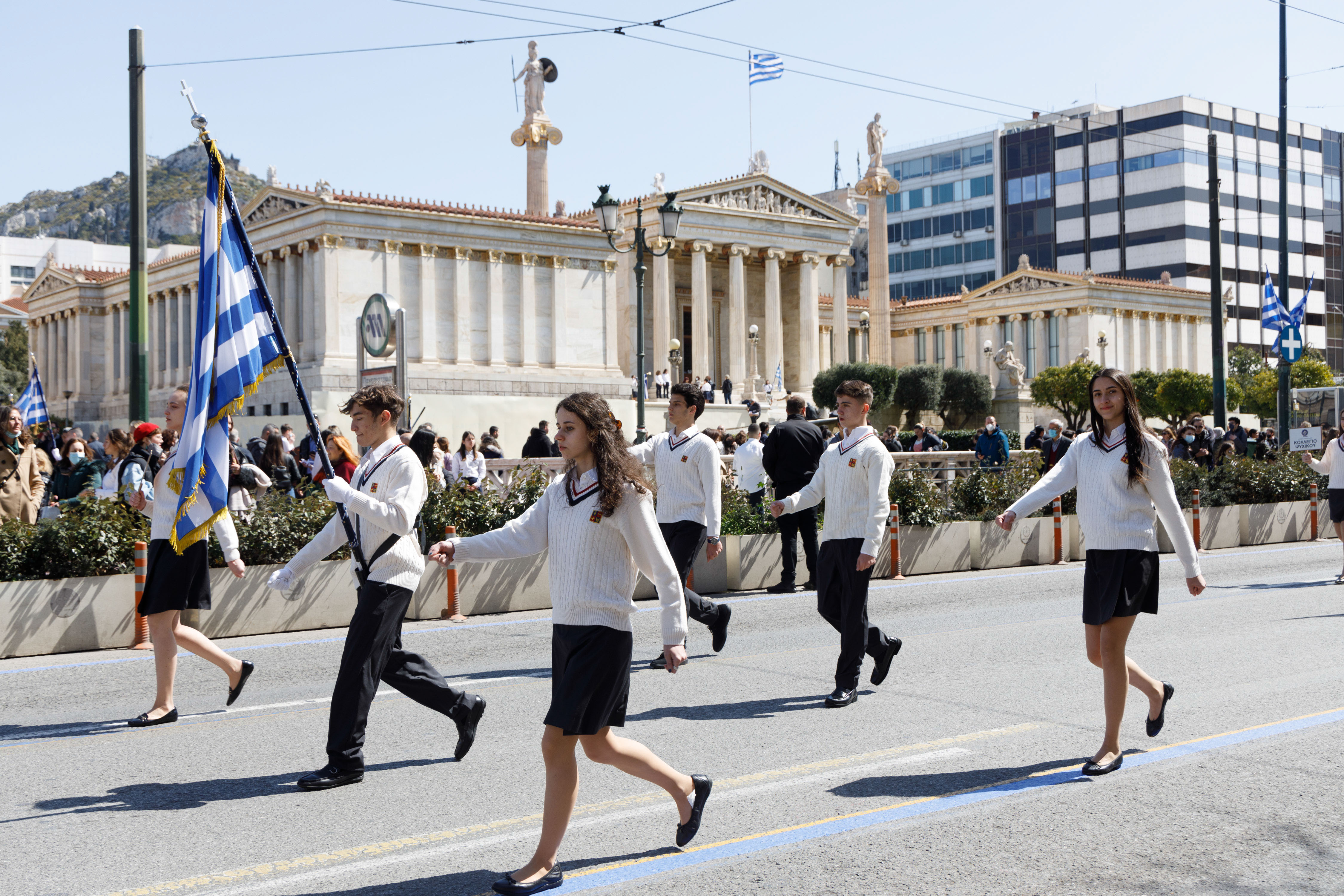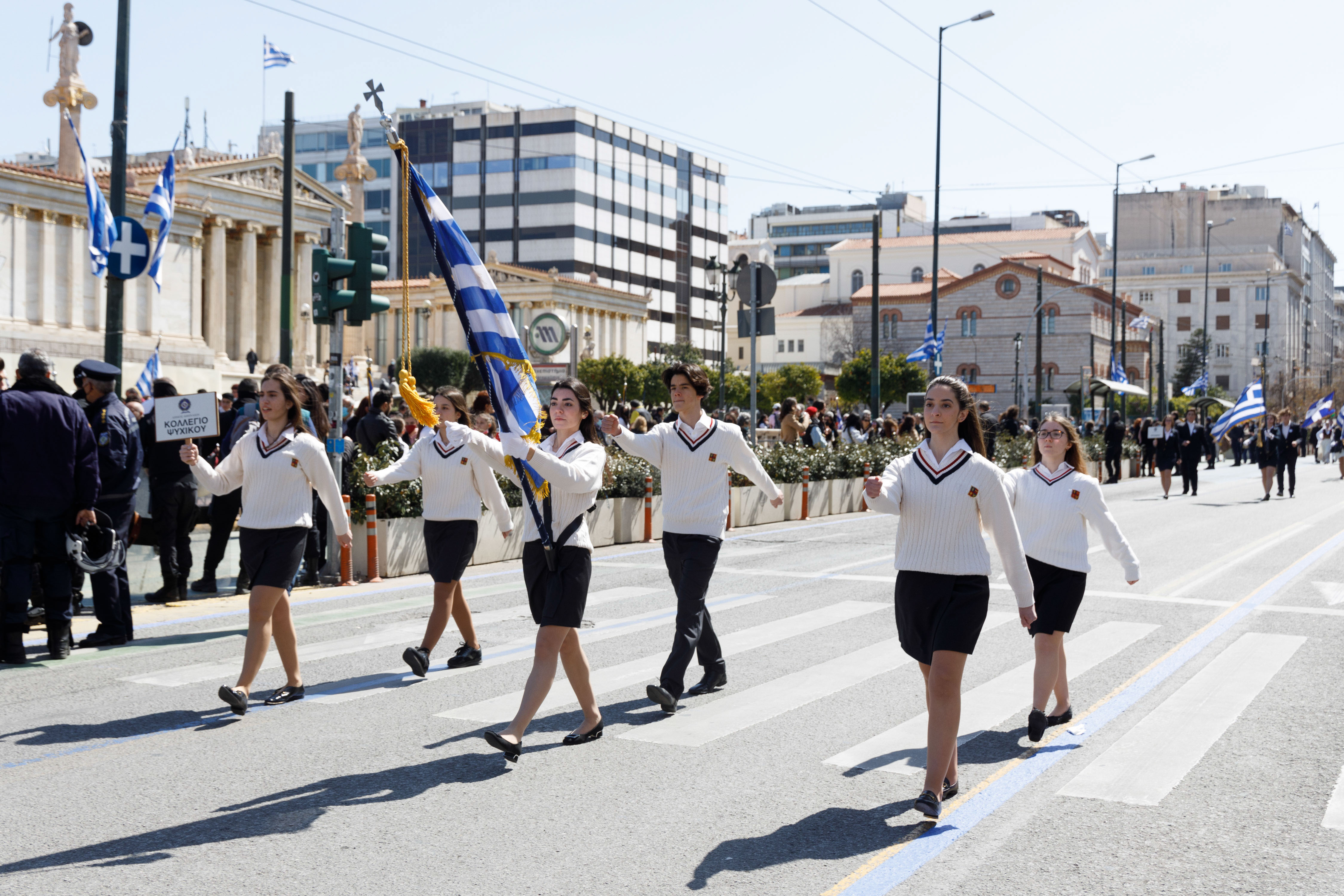 On Friday, March 25, Athens College and Psychico College Junior High and High School students took part in the parade organized by the municipality of Filothei – Psychico. They then laid a wreath at the Heroes Monument in Psychico.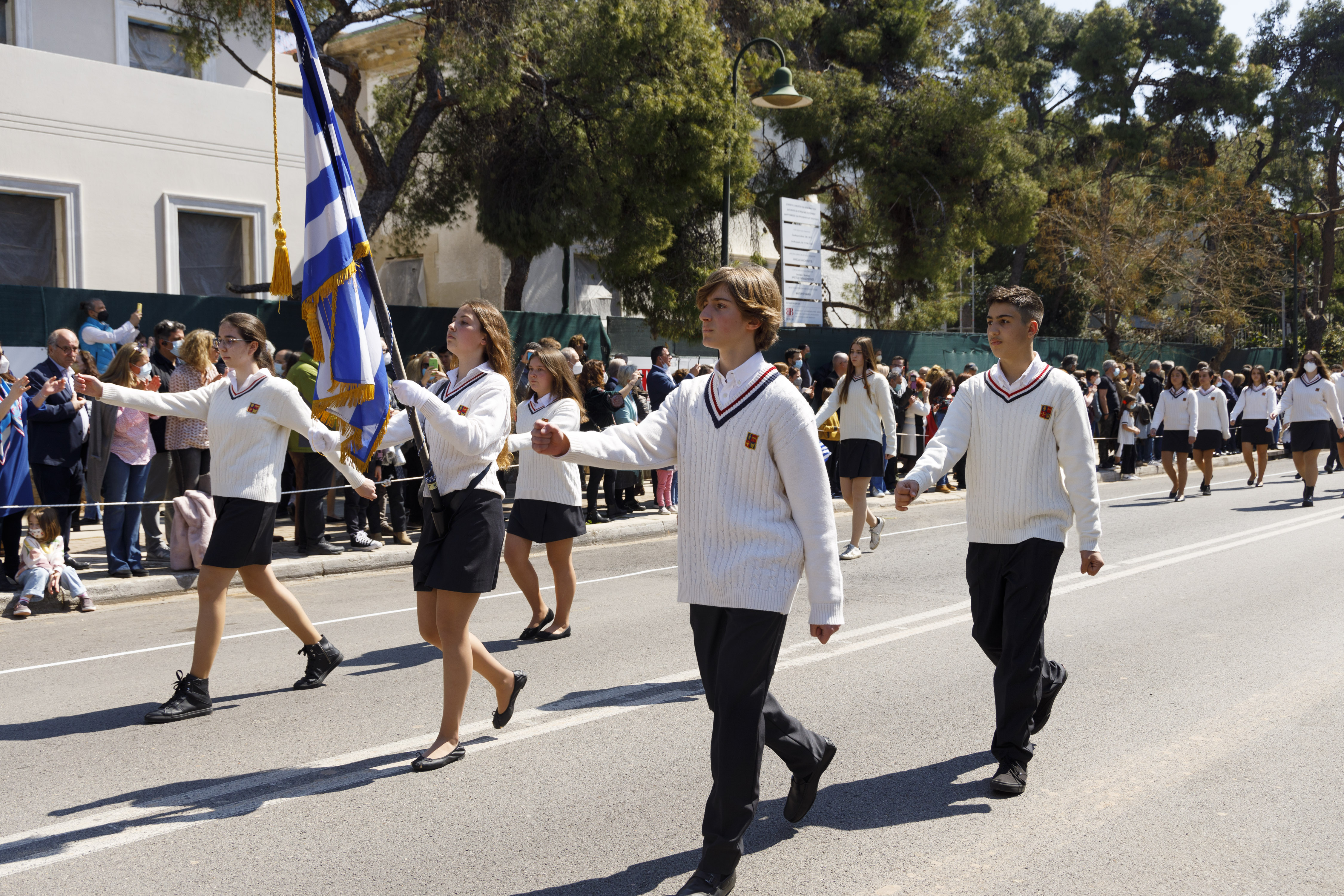 On Wednesday, March 23, all students of the "John M. Carras" Kindergarten marched in a parade to celebrate the Greek Independence Day and watched the Dolphin class perform a theatrical show via live streaming.