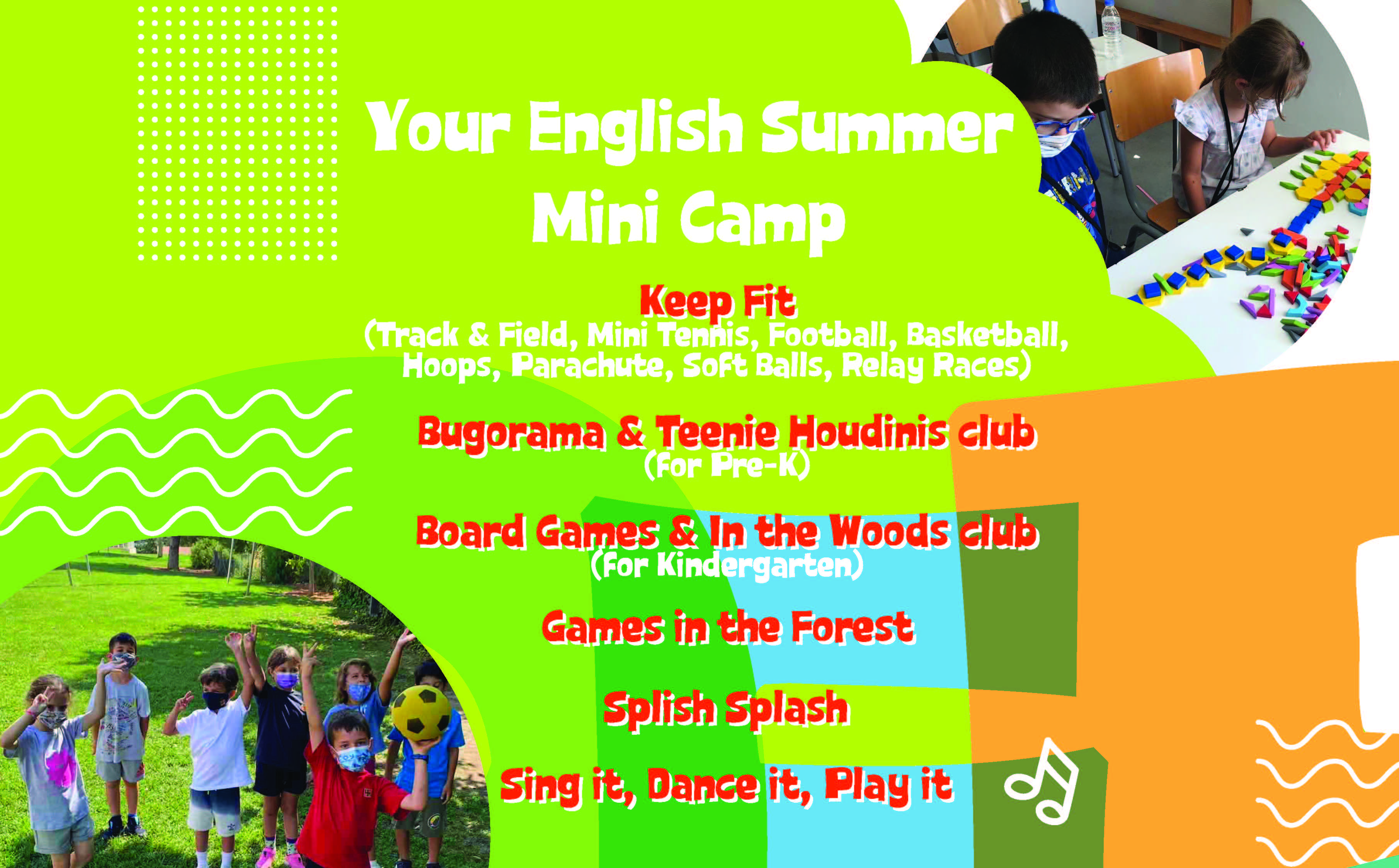 Pre-K & Kindergarten program
Children who will start Kindergarten or Grade 1 in September can attend our two or three-week English Summer Camp. Each group is appointed a "mommy" or "daddy" teacher who will be responsible for them throughout the day while rotating amongst the various activities.

Apart from the three daily Discover Your Talents (D.Y.T.) sessions with interdisciplinary activities, they will also have an hour of Arts & Crafts and an hour of Music. Campers will enjoy practicing different sports everyday during Keep Fit, swim in our swimming pool and play outdoor games in the forest. Finally, they will attend two Super Clubs, Bugorama & Teenie Houdinis (Pre-K), and Board Games & In the Woods (K). 
Mini Camp Program at a glance: 
Discover Your Talents Sessions (D.Y.T.)
Bugorama & Teenie Houdinis
Board Games & In the Woods
Little Artists
Sing it, Dance it, Play it
Forest Games
Track & Field
Splish Splash
Mini Tennis
Soccer
Basketball
Hoops
Parachute
Softball
Relay Races