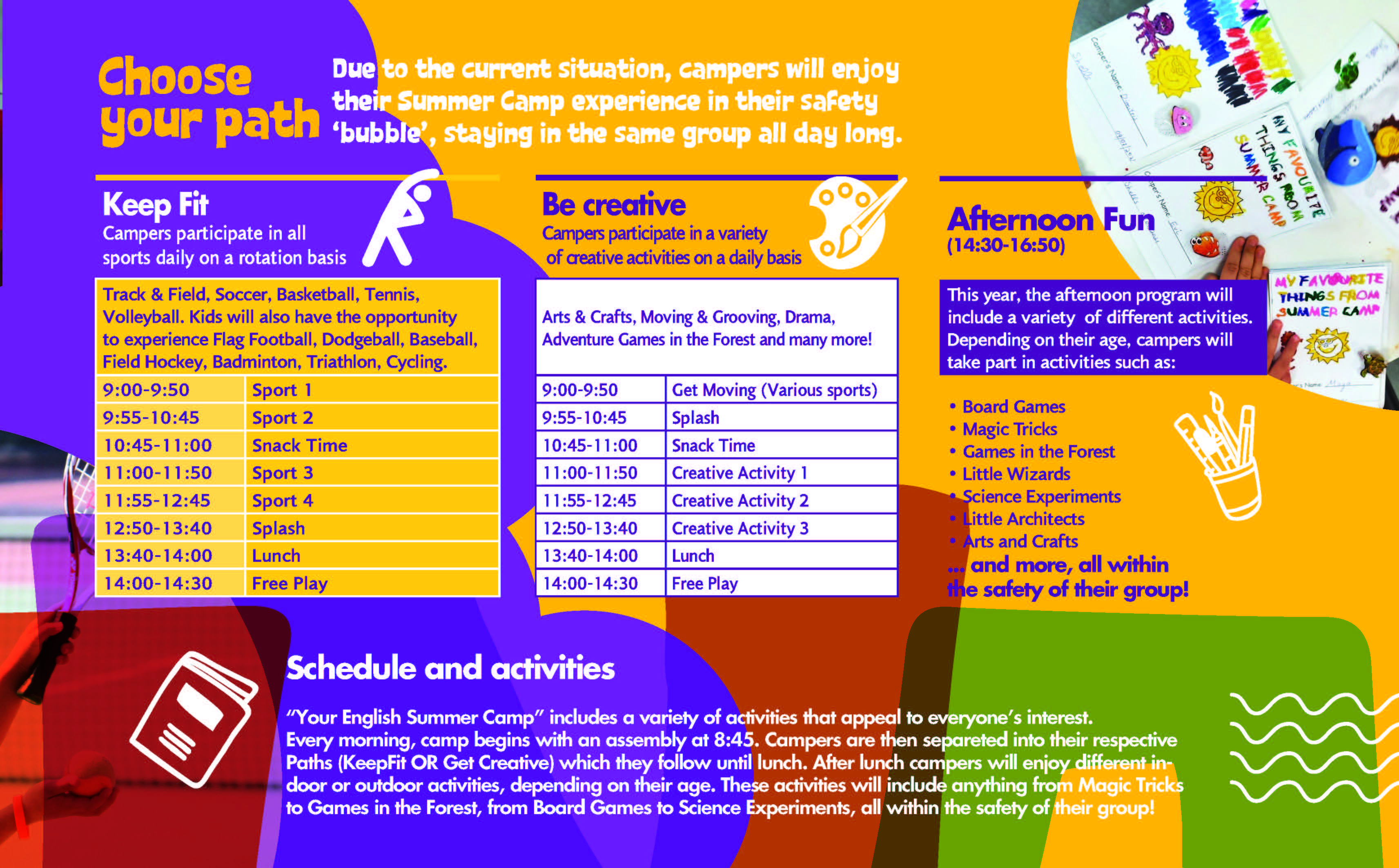 Our Rationale: Kids are special
By spending three weeks at the Hellenic-American Educational Foundation's English Summer Camp, campers will have the opportunity to experience fun and exciting activities, while being immersed in the English language and culture. The camp is structured to provide diverse learning opportunities in an environment that help them discover their strengths and interests.
In this setting, children work at their own pace, and direct their energies wherever they like. Each session, or series of sessions, is focused on giving children a sense of accomplishment and personal achievement. There is no success or failure; there is only a lot of enthusiasm and positive energy.

Camp staff

Your English Summer Camp staff is the backbone of the camp. Having a great staff is essential to running a great program. We take care in finding the most qualified and dedicated people to become "mommy & daddy teachers" and instructors. The majority of our staff is American, although some members come from other countries. Our entire staff is dedicated to making Your English Summer Camp a safe, fun and exciting place for campers.
Location

Your English Summer Camp takes place on the Kantza campus where the two elementary schools are located. The sprawling campus is surrounded by acres of land and lush forest.
Schedule and activities
"Your English Summer Camp" includes a variety of activities that appeal to everyone's interests. Every morning, camp begins with an assembly at 08:45. Campers are then separated into their respective Paths (Keep Fit OR Get Creative) which they follow until lunch. After lunch, campers will enjoy different indoor or outdoor activities, depending on their age. These activities will include anything from Magic Tricks to Games in the Forest, from Board Games to Science Experiments, all within the safety of their group!