Assistant Professor Antonis Klapsis Speaks to Junior High and High School Students
May 13, 2021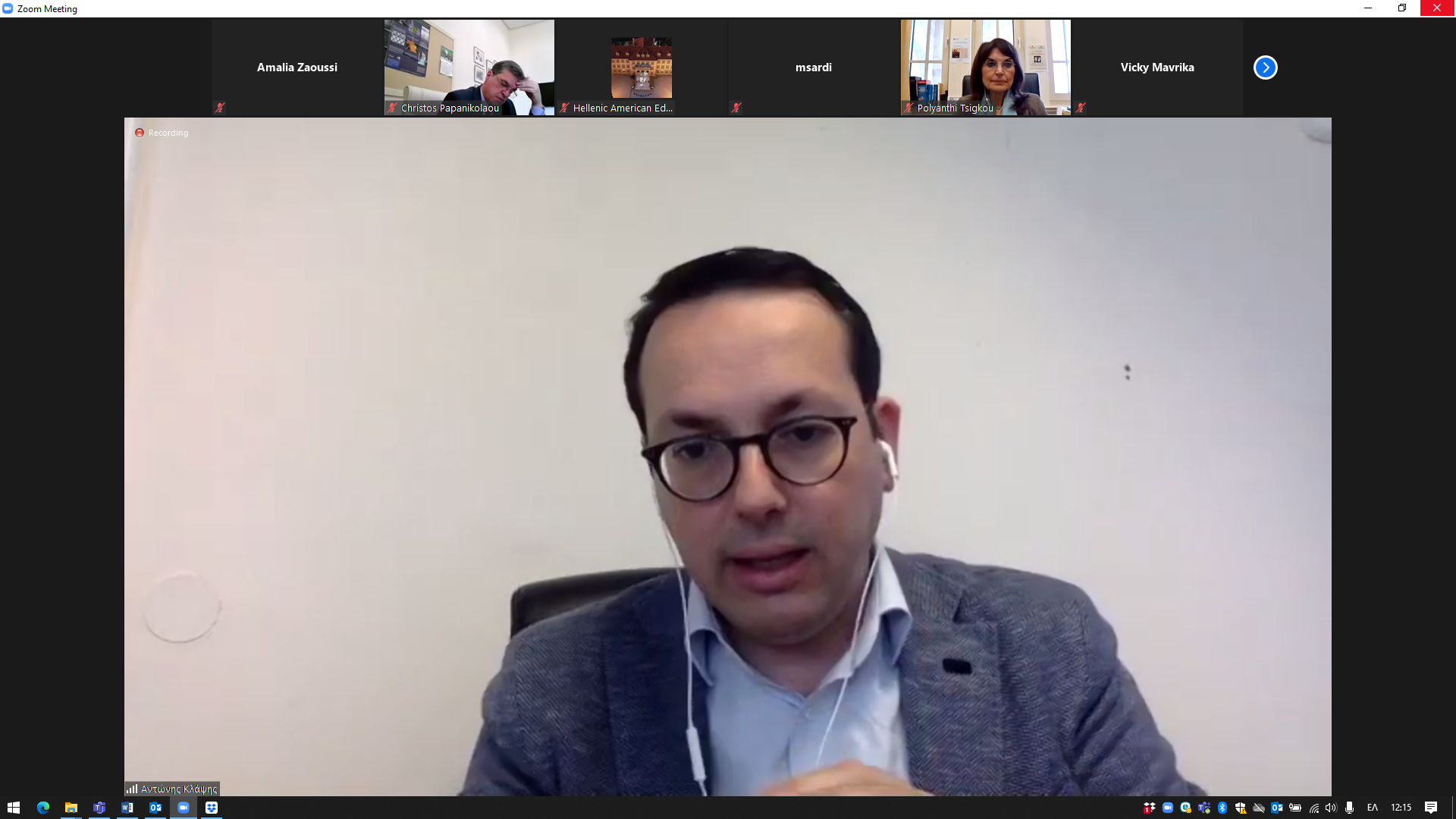 On Thursday, May 13th, Antonis Klapsis, Assistant Professor of Diplomacy and International Organization at the University of Peloponnese, gave an online lecture our Junior High and High School students.
In his speech titled "The Greek Revolution and European Diplomacy," Prof. Klapsis referred to the role of diplomacy in the struggle and the final outcome of the Revolution of 1821. His speech was part of the College's tribute to the 200-year anniversary since the start of the Greek Revolution.
Following his lecture, Prof. Klapsis answered questions posed by members of the governing bodies of the Fifteen-Member Student Councils of Athens College and Psychico College Junior High and High Schools.
The speaker was prefaced by the General Coordinator of the HAEF School Units, Dr. Christos Papanikolaou ΄85.
A little about Antonis Klapsis
Antonis Klapsis is Assistant Professor of Diplomacy and International Organization at the Department of Political Science and International Relations of the University of Peloponnese. He is a member of the Scientific Department of the Hellenic Parliament Foundation for Parliamentarism and Democracy, as well as of the Scientific Council of the Wilfried Martens Center for European Studies in Brussels. He is the author of eight monographs and editor of five volumes. Numerous papers of his have been published in Greek and internationally renowned academic journals. A few weeks ago, the volume "1821. The Greek Revolution," which he co-edited with Professor Thanos Veremis, went into circulation. In a few days, his book, titled "Dedicated to an Idea. King Otto and Greek," will be published.