Speech by Professor and Infectious Disease Specialist Vana Papaevaggelou
Apr 14, 2021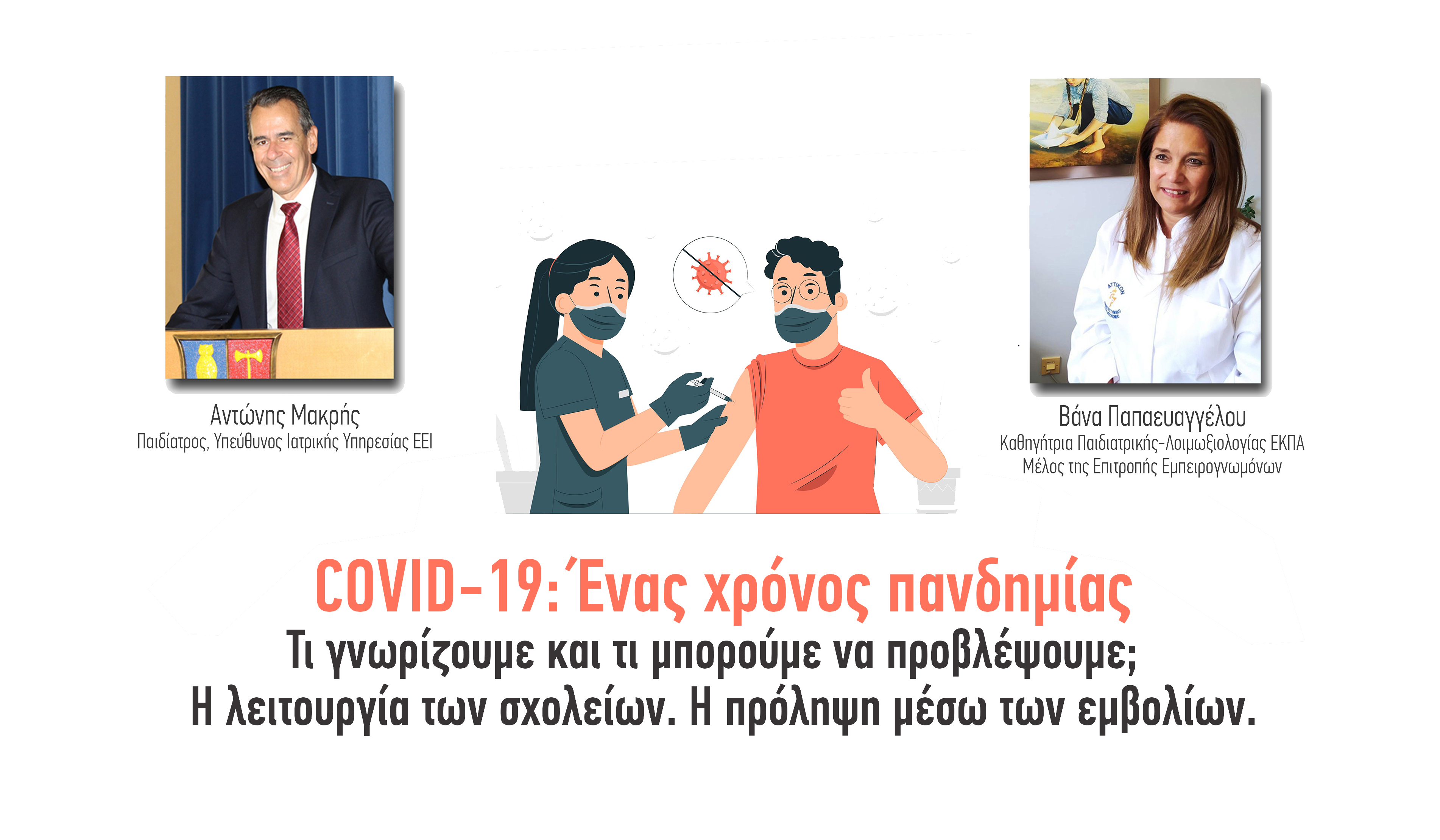 On Tuesday, April 13, 2021, Dr. Vana Papaevaggelou, Professor of Pediatric Infectious Diseases at UoA, Head of the 3rd Pediatric Clinic of "ATTIKON" General University Hospital, member of the Hellenic Committee of Experts on the COVID-19 pandemic and member of the National Vaccination Committee, gave an online speech to the College community. Dr. Papaevaggelou spoke to parents, staff and alumni around the world on "COVID-19: A year of pandemic. What do we know and what can we predict? The operation of schools. Prevention through vaccines."
The event was organized on the initiative of the Athens College – Psychico College Parents' Associations. It took place a pivotal point, at the one-year mark of the onset of the pandemic, and follows the speech given by Dr. Papaevaggelou at the College last September.
Opening remarks were given by College President, Prof. Costas Synolakis ΄75, and the Head of the College's Medical Services, Dr. Antonios Makris.
Ms. Eleni Sarantiti-Patsea, President of the Parents' Association of Psychico College Elementary School gave a welcome speech on behalf of the Parents' Associations of all the school units.
Following Dr. Papaevaggelou's speech, there was a discussion with Dr. Makris during which all the questions and concerns of the Parents' Associations, the School Administrations, and alumni were addressed.
See Dr. Papaevaggelou's speech below: