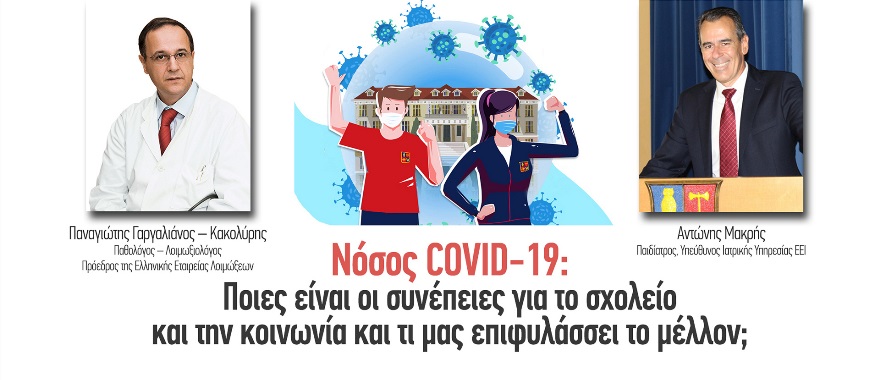 Lecture by Dr. P. Gargalianos, President of the Hellenic Society for Infectious Diseases
Nov 3, 2020
As part of the series of measures taken by our School to tackle the pandemic, but also to provide sound and knowledgeable information to the College community, Dr. Panagiotis Gargalianos-Kakolyris, Pathologist – Infectious Diseases Specialist, Director of Internal Medicine and Infectious Diseases at Athens Medical Center, President of the Hellenic Society for Infectious Diseases, and member of the National Committee of Experts on the COVID-19 pandemic gave a lecture titled, "COVID-19: What are the consequences for schools and society and what does the future hold?" The lecture was broadcast live on Tuesday, November 3, 2020 at 7:00 p.m. via the College website and our official Facebook page @AthensPsychicoCollege.
A discussion followed with Dr. Antonios Makris, Pediatrician and Head of the College's Medical Services. Questions regarding COVID19 in schools and in society that the Parents' Associations and the Administrations of the HAEF Schools Units posed were answered.
Athens College President, Professor Costas Synolakis, Academician, prologued the lecture.