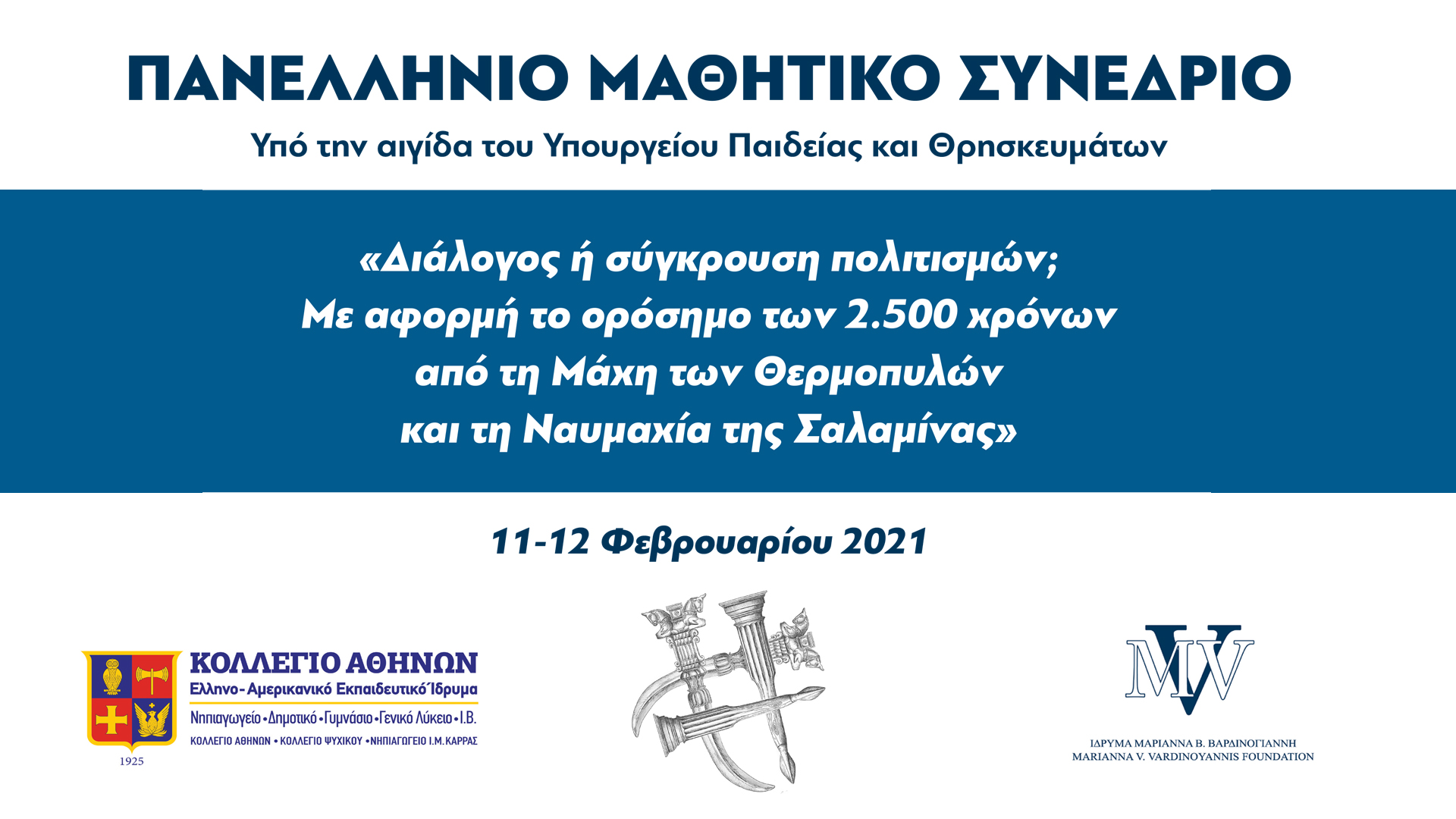 Athens College PanHellenic Student Conference
Feb 10, 2021
On Thursday 11 and Friday, 12, 2021, the Junior High and General High Schools of Athens College and Psychico College, in collaboration with the Marianna V. Vardinoyannis Foundation, are organizing a PanHellenic Student Conference on:
"Dialogue or Clash of Cultures?
On the occasion of the 2,500 year anniversary of the Battles of Thermopylae and Salamis"
The conference will be held entirely online on both days from 08:30-15:00.
Students from 63 Junior High and High Schools from around Greece, Cyprus, Turkey, Britain, Germany and the United States are participating either as presenters of papers or as spectators.
The Conference constitutes one of the official events of the "Thermopylae-Salamis 2020" Anniversary Year that the Marianna V. Vardinoyannis Foundation is organizing, under the patronage of H.E. the President of the Hellenic Republic Katerina Sakellaropoulou.
See the detailed program in the attachment below.