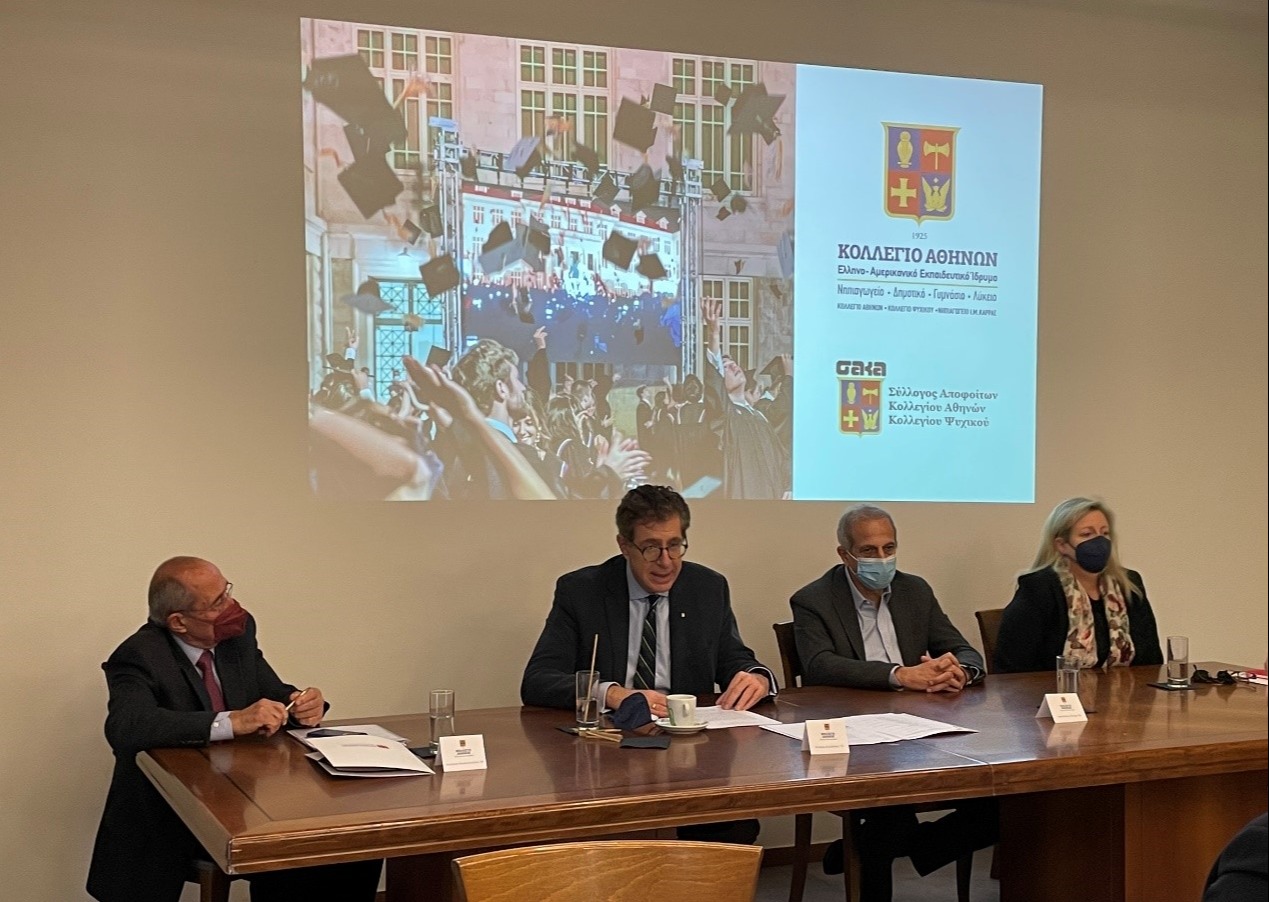 The Alumni Fund Drive Coordination Team deliberates with the Heads of Athens College and SAKA
Feb 25, 2022
The third meeting of the newly formed Coordination Team of the Alumni Fund Drive, (AFD) in support of the Athens College Scholarship Program took place on Thursday, February 24, 2022 at the Athens College - Psychico College Alumni Association Club with the participation of Athens College President, Prof. Costas Synolakis '75, and SAKA President, Aristides Pittas '78. The meeting was coordinated by the Development Office that oversees the Fund Drive groups and the discussion was moderated by Mary-Irene Triantafillou, Executive Director of Development.
AFD President Dimitri Vamvakopoulos '64 informed the participants of AFD's activities during the pandemic and outlined the next steps. Class Agents were informed about the School's strategy, activities and achievements as well as about the intensified collaboration with SAKA at all levels, with everyone sharing thoughts, queries and ideas. The main goal remains to strengthen the bonds among alumni and with their School and to motivate participation in support of its mission.
The AFD Coordination Team was formed in July 2021. Meetings with all Class Agents will follow.
The team members were then given a guided tour of the impressive exhibit "Flag of Greece: One Symbol – 200 Objects" that is being hosted in the College Theater, which also includes student works crafted within the context of the College's "1821-2021: Tribute to the 200 Years since the start of the Greek Revolution."