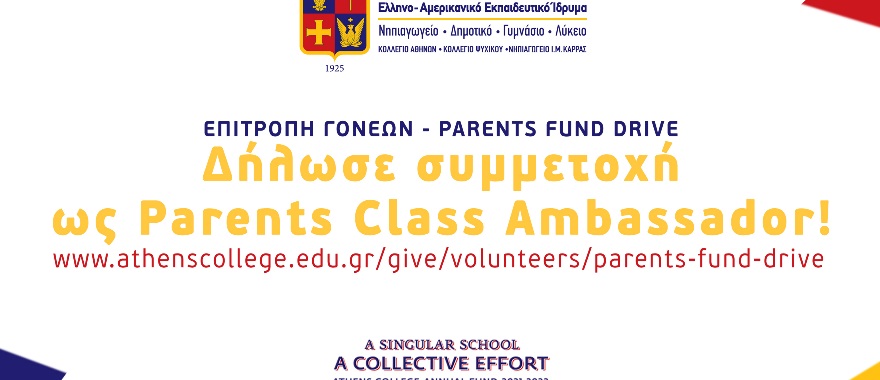 Participate as Parents Class Ambassadors!
Nov 10, 2021
Parents Class Ambassadors is a new initiative of our parents volunteers' group, the Parents Fund Drive (PFD), which acts in support of the Athens College Scholarship Program to help secure Financial Aid to students through the Annual Fund.
This initiative aims to give the opportunity to more parents to get involved and support the mission of the PFD. The Parents Class Ambassador is the link between the parents of one class section and the Parents Fund Drive. With the help of Parent Class Ambassadors, we can spread the message of giving and volunteering in the class of our children and build an even stronger Scholarship Program, thus supporting the continued attendance at our School of students in need of financial support.
You can see more information on the Parents Class Ambassadors scheme and fill in the participation form here. For more information and/or queries, you may contact the PFD members per School Unit/Level (list available here).
Collective participation is our strength. Parents' participation is valuable and key in fostering a diverse community of learners that benefits all students.