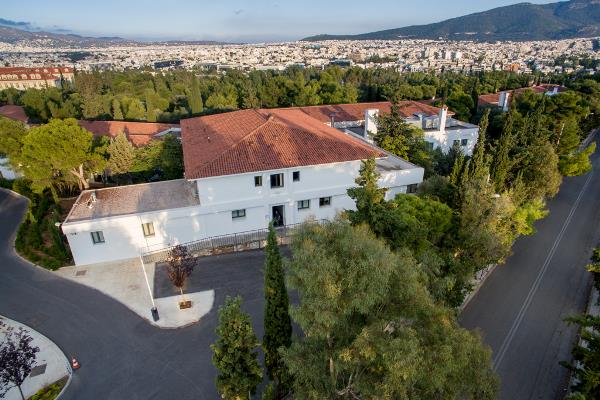 Classes are held in GLAFKA and CAPPS Halls.
DIRECTIONS TO THE CAMPUS
To reach the Main Gate of the Hellenic-American Educational Foundation's Psychico campus:  
i) if you are driving northbound on Kifisias Avenue (towards Filothei), once you pass the junction (crossroad) towards Chalandri, stay in the left lane and make a left turn at the 2nd ENTRY FILOTHEI (Β' ΕΙΣΟΔΟ ΦΙΛΟΘΕΗΣ), entering the Kifisias Avenue service road southbound. Immediately thereafter, turn right onto Griva Digeni Street.  At the corner make a left onto Gatopoulou Street and where it meets Stephanou Delta Street make a right.  This will lead you directly to the Main Gate.
ii) if you are driving southbound on Kifissias Avenue (towards Filothei), after you pass HYGEIA Hospital, turn right at the 2nd ENTRY FILOTHEI (Β' ΕΙΣΟΔΟ ΦΙΛΟΘΕΗΣ) and follow the directions listed above in (i).
iii) alternatively, if you are using public transportation, take one of the buses that run along Kifisias Avenue (i.e. A7, 550) and get off at the bus stop "Kollegio."  Then walk up Stephanou Delta Street to the HAEF Main Gate.
PARKING
Ample parking is available for those enrolled in the Adult Education Programs.  Entry to the campus by car and parking therein are only permitted during hours when AEP courses are in session.