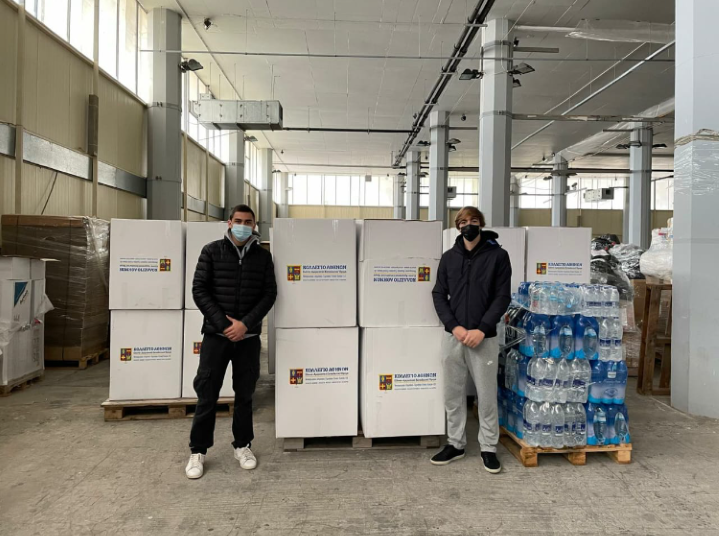 Humanitarian Aid for Ukraine
Mar 24, 2022
From March 9 until March 22, Athens College collected humanitarian aid for the Ukrainian people who are going through a challenging time. The College family collected about 35 tons of essentials and supplies, which were transferred to the Peace and Friendship Stadium with 6 large trucks and delivered to volunteers of the Ukrainian embassy. The humanitarian aid will reach the Ukrainian-Polish border and it will then be transferred in the mainland by Ukrainian volunteers, pending on the needs of people.
Members of the Athens College and Psychico College Student Councils, teachers and members of the School's administration were involved in the collection and sorting of goods. Together with the humanitarian aid, students sent drawings and messages of support to the Ukrainian people.
Athens College President Professor Costas Synolakis '75 thanked all members of the College family for their immediate response and involvement in this solidarity action.
Members of local authorities, schools, public and private companies were among those who collaborated and sent humanitarian aid to the Ukrainian embassy and its volunteers.